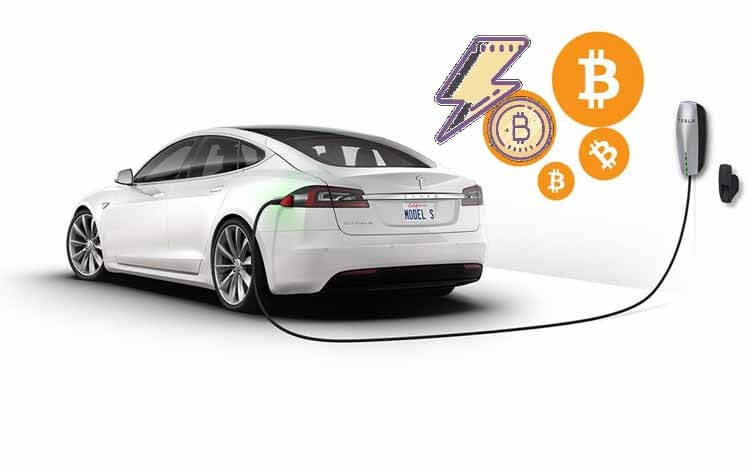 KANALCOIN NEWS –   Three companies in Japan have collaborated in an experiment to develop refueling services for electric vehicles that will use Blockchain Technology in payment transactions. The companies are Chubu Electric Power, a third-largest electric utility company in Japan in terms of power generation capacity and a power supply manufacturing research provider company, Nayuta Corporation. As well as a startup company that makes digital application software, Infoteria. The three of them have signed a collaboration and issued a press release regarding information on the provision of electric car charging services on March 1, 2018, on the chuden.co.jp website.
Chubu Electric Power will establish a collective home service involved in refueling electric vehicles. A smartphone application is built for a payment platform that will be installed on the user's smartphone, Infoteria will build a smartphone application that will utilize Blockchain network technology. After the user presses the "send" button on the application, the socket connected via WIFI will turn on the charge and immediately fill the electricity supply to the user's car based on the number of payment transactions. Payment transaction history will be recorded in the blockchain network. Nayuta as a power supply manufacturing development company will build a charging socket that is compatible with the blockchain as a connector for charging electricity to the user's car.
Bitcoin payment technology developed by lightning network technology which allows transactions to be carried out in real time and instantaneously. All transaction history will be recorded in the blockchain network and cannot be changed by anyone.
According to the TechCrunch Japan website, although Nayuta uses Lightning Network technology, they implement it in another form. Nayuta uses open source software that he developed himself for payment experiments in terms of refueling electric vehicles.
Representative director Nayuta said that using Lightning Network can handle real time and large transactions.
"THERE IS A HUGE NUMBER OF TRANSACTIONS IN THE IOT DOMAIN, THERE IS A POSSIBILITY THAT USING LIGHTNING NE TWORK CAN HANDLE LARGER TRANSACTIONS THAN USING IT IN THE CLOUD. Kurimoto said.
Nayuta also told the Coindesk website that the app could one day be implemented in everyday parking lots. Users can easily refuel by making Bitcoin payments as transactions, just like when they make payments using a credit card.
(*)