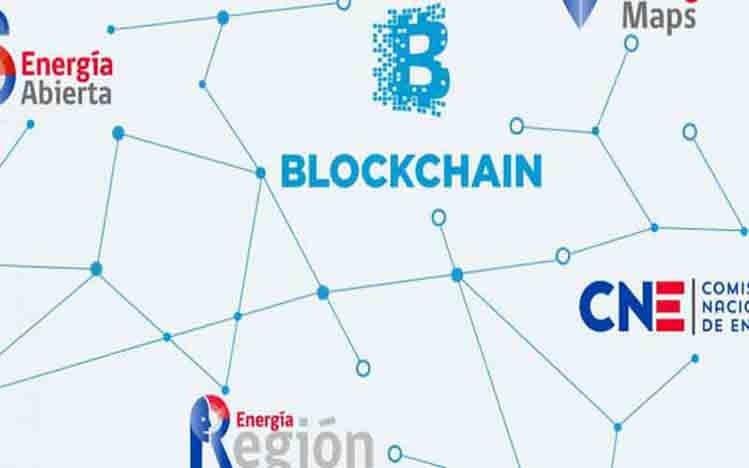 KANALCOIN NEWS –  Andres Romero as executive secretary of Chile's National Energy Commission, has announced that the country's regulatory agency will start implementing Blockchain technology this month, namely March 2018.
Meanwhile, according to information submitted by PV Magazine, CNE (Comisión Nacional de Energía de Chile) will use the Open Energy (Energi Abierta) platform to further certify the quality and certainty of open data from the National energy sector. So that CNE will officially become part of the first public entity in Chile to utilize Blockchain technology.
Romero has also claimed that implementing Blockchain will secure CME's energy data that will be published on its platform, because Blockchain will protect the data and there is no possibility that anyone can change the information.
"The National Energy Commission has decided to use a digital notary, which will allow us to be able to provide information on an open data portal not to change or modify it," Romero said.
"Public information is also very important for investment, technical and economic aspects. Therefore, by utilizing Blockchain technology, we will further increase the trust of stakeholders, investors and the general public. They can get the data provided at energiaabieta.cl" he continued
Meanwhile, according to PV magazine, right at the end of 2017 solar PV installed in Chile reached 1,829 GW. Although the total accumulated power in Chile has already exceeded 2 GW, thanks to a pair of larger-scale, connected power plantsr.
Seeing the use of Blockchain technology to help and facilitate the regulation of renewable energy technologies, Romero really hopes to see more public entities around the world adopt Blockchain-based platforms.
Romero is very positive about the prestige of Blockchain technology, so that its application on the energy platform will be implemented as soon as possible, so that the benefits can be obtained immediately. Not only for them, but for those who really need data information about energy that is very accurate and without any falsification.
(*)