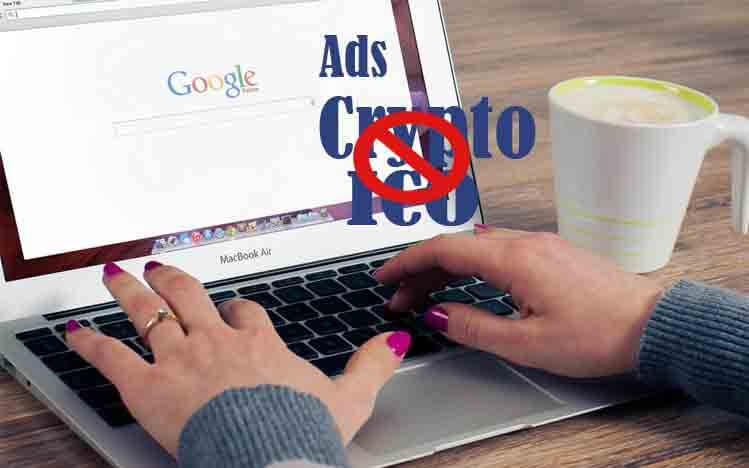 KANALCOIN NEWS –  Internet Products giant company, Google, recently announced a new policy regarding ad serving on search engines as well as on third-party sites that serve google ads. In its new policy google no longer allows to advertise related Cryptocurrencies and related content (including but not limited to initial coin offerings, cryptocurrency exchanges, cryptoucurrency wallets and cryptocurrency trading advice). Google will also restrict advertising of difference contracts, spot forex and financial spread betting. This policy will come into force in June 2018.
Previously there were reports of advertisers using Google Adwords related to the Cryptocurrency business experiencing a decrease in the number of ad servings. This was reported by Financial Magnates on March 8, 2018 on their website.
Speaking to CNBC, Google's Director of Sustainable Advertising Scoot Spencer said :
"We don't have a crystal ball for knowing where the future will go with cryptocurrencies, but we've seen enough potential consumer or potential consumer harm that it's an area we want to approach very carefully."
In its policy, Google says advertisers offering spread contracts, spot forex and financial spread betting must be certified by Google. To get certified advertisers must be licensed by the local financial services authority, comply with adword policies and comply with legal requirements including complex speculative financial products. The certification form will be issued and published by Google starting in March, advertisers must pass the goole certification form to get ad serving on Adwords.
Earlier in January 2018, the largest social media platform, Facebook, had also done the same by limiting and banning the serving of advertisements related to cryptocurrency, binary options and initial coin offerings, citing misleading or deceptive promotional practices.
The move by the two largest platforms is in line with efforts by US regulators at the state and Federal levels to crack down on ICOs that appear dubious to the Government's view.
Previously it was also reported that cryptocurrency advertisements on Chinese social media were removed amid a ban on cryptocurrency exchanges and ICOs in China.
(*)