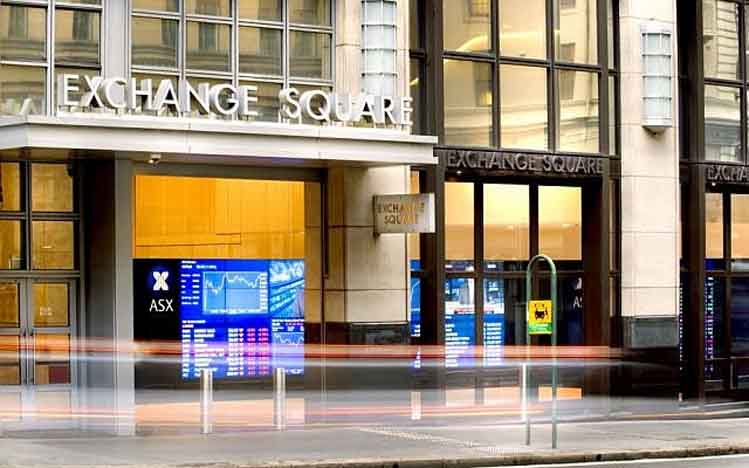 KANALCOIN NEWS – On Saturday (1/5/2021), the Australian Stock Exchange (ASX) will soon launch a crypto ETF later this year. When interviewed by the Australian Business Insider team, ASX was still reluctant to provide detailed information regarding the list of crypto ETFs that could potentially be launched.
However, they do provide a hint that they spend a lot of time focusing on digital assets and are currently evaluating a number of ETF applications that have come to the exchange. Later, crypto ETFs that will be listed on the exchange will first go through a review stage by the Australian Securities and Investment Commission (ASIC).
The General Executive Manager of the Australian Stock Exchange, Max Cunningham, said that the decision taken by ASX was the result of observing the cryptocurrency market so far. According to him, digital assets are considered to continue to experience rapid development from year to year.
Its value has become increasingly stable and has become a type of investment that is much loved by the public. This makes its existence cannot be ignored by the exchange.
Prior to the ASX, the launch of this crypto ETF had already been carried out in developed countries such as the United States, United Kingdom, several European countries, and recently Canada.
Quoted by Kanalcoin.com from Coindesk, on April 16 2021, three Ether ETFs were launched by Purpose Investment, CI Global Asset Management and Evolve ETF, where the three obtained approval and began trading on the Toronto Stock Exchange (TSX) on April 20 2021..
Following this, on Monday (26/4/2021) Canadian digital asset manager 3iQ and investment firm CoinShares launched their fourth bitcoin ETF.
Apart from Canada, the United States has spawned many companies and institutions that invest in crypto ETFs. The most-listed types of crypto ETFs since early 2021 are bitcoin ETFs and ether ETFs.
As of April 2021, four companies have submitted a crypto ETF investment proposal form, including VanEck, which was approved by the SEC on March 18, WisdomTree and Kryptoin ETF.
Based on a statement from the New York Stock Exchange, it was reported that the investment application form takes at least 45 days to be reviewed by the United States Securities and Exchange Commission (SEC). Within that timeframe, the SEC may grant approval, disapproval, or extend the review period.
Previously, applications for crypto ETFs themselves were constantly rejected by the securities commissions in many countries, such as the SEC. According to SEC Director of Investment Management, Dalia Blass, this decision was taken because of their concern that the crypto market was not yet ready and not liquid enough for products traded on stock exchanges.
Apart from the SEC, in February, ASIC also rejected a bitcoin ETF that was registered by a local Australian company, Cosmos Capital.
ASIC Commissioner, Cathie Armor, said that the refusal was made because the National Stock Exchange, where Cosmos tried to register its products, still did not have rules that discussed the management and trading of bitcoin ETFs.
He also added that trading in crypto ETFs is possible as long as there are appropriate rules in the market where the product is traded.
(*)