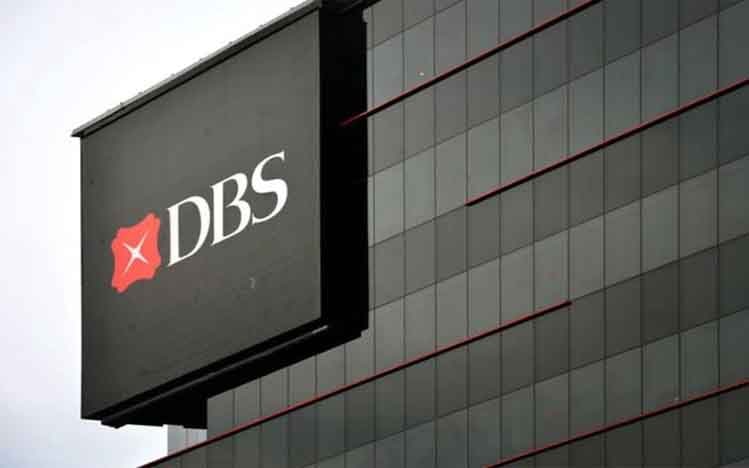 KANALCOIN NEWS – Singapore-headquartered DBS bank, spoke up about cryptocurrency exchanges. Last week, DBS briefed the media on the company's quarterly earnings. Founded in 1968, the company has operations in 18 markets.
Last December, DBS launched a digital currency exchange. The goal is to help investors to take advantage of digital asset trading. DBS Bank CEO Piyush Gupta said the capabilities of DBS' digital exchange are similar to those of Coinbase.
"Only difference is Coinbase is mass market retail. While our company, tends to be wary of offering digital money exchanges. We only offer it to accredited investors and have become institutional partners," said Gupta as quoted by Kanalcoin.com from News.Bitcoin.com.
With great caution, Gupta also emphasized that in the first quarter of 2021, the company's earnings were quite encouraging. He estimates the revenue raised to be around $80 million in assets. Meanwhile in trading volume, the company's profit increased by $40 million from only $30 million. This value increased 10 times.
"We have 120 subscribers with a total channel of more than hundreds of millions of assets," said Gupta.
Gupta further added, in the second quarter, the company hopes to make its first securities token offering.
In its launch, the bank emphasized that DBS Digital Exchange will offer exchange services between four fiat currencies. The four are Singapore Dollars (SGD), United States Dollars (USD), Hong Kong Dollars (HKD) and Japanese Yen (JPY).
The company also offers a cryptocurrency exchange that has bright prospects. For example, such as Bitcoin (BTC), Ethereum (ETH), and Ripple (XRP).
Furthermore, Gupta informed last week that DBS officially founded the technology company. It cooperates with investment bank from the United States, JPMorgan, and Temasek Holdings, as an investment company for the Singapore government.
Gupta said the platform would later aim to change the way cross-border payments and settlements work. As for now, cross-border payments and settlements are still limited by the T+2 issue. However, he concludes that blockchain is capable of changing that paradigm.
In financial markets, T+2 is designated as the trade date, then two days are added to indicate when a transaction of a security needs to be completed.
DBS sees public interest in cryptocurrency turnover is quite high. Therefore, Gupta is increasingly optimistic about the future of cryptocurrencies.
(*)