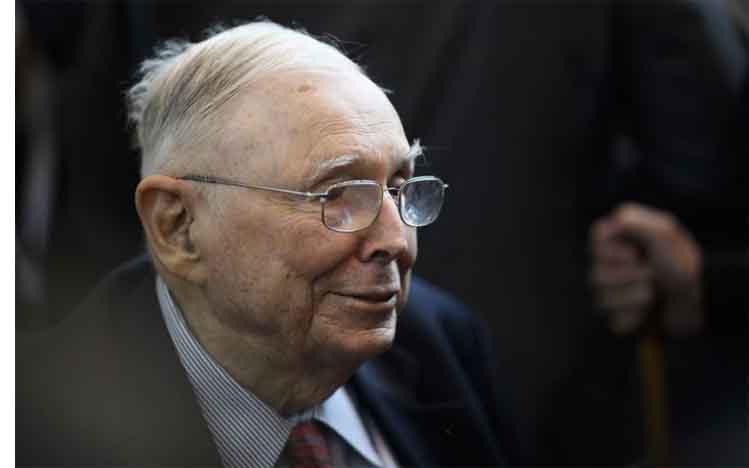 KANALCOIN NEWS – On Saturday (1/5/2021) the annual meeting of shareholders of the Berkshire Hathaway company took place. During the meeting the CEO of Berkshire Hathaway, Warren Buffet, and Berkshire Hathaway Deputy Chairman, Charlie Munger, expressed their disagreement with the success of Bitcoin.
This meeting of shareholders has been held virtually twice during the COVID-19 pandemic. During the meeting there was a question and answer session for Buffet and Munger which lasted 3 ½ hours.
There were a number of topics discussed at the shareholders' meeting, including investors experiencing increased short-term trades, SPACs, or the impact of purpose-built acquisitions, signs of inflation on the economy and stock buying.
There was a question and answer discussion aimed at Munger and Buffett, one of which discussed their views regarding the rise of the cryptocurrency industry.
According to a release by Berkshire Hathway Inc. As reported by Kanalcoin.com via News.Bitcoin.com, Munger answered the question with a conflicting opinion from that of Bitcoin investors in general..
"Of course I hate Bitcoin's success, and I don't accept e-money is profitable for thieves and money crooks and so on," said Munger.
"I have no interest in investing a few billions and billions of dollars for someone who creates new money or electronic money so easily. The whole development is abhorrent and against the interests of civilization," Munger continued.
On the other hand, Buffet also responded to Bitcoin by not spitting out his dislike but trying to be neutral as if there were no problems between him and Bitcoin.
He did this because Buffett realized that some of the investors watching the meeting of high-potential shareholders were also Bitcoin investors. Buffett doesn't want his opinion to hurt the hard work of investors who invest in the Bitcoin business.
"We estimate that there are hundreds of thousands of people watching bitcoin, and we probably have two people short. So you have a choice of making 400,000 people mad at us and unhappy or making two people happy, and that's just a stupid equation," Buffett said jokingly.
Munger, who is 97 years old, is a billionaire investor with assets of approximately IDR 28 trillion and is also the deputy chairman of Berkshire Hathaway. Munger is also well-known as a commentator who frequently disproves Bitcoin (BTC).
According to a report written by News.Bitcoin.com in February, Munger once expressed his opinion that crypto assets are the same as investing in gold and he has never invested in gold, so he has never invested in Bitcoin either. Munger also invites others to follow his way of not investing in Bitcoin.
Meanwhile, Buffet is of the view that the Bitcoin business is like an adventure to hunt a fox which was inspired by Oscar Wilde's opinion. Chasing a fox is meant to be like chasing something you can't enjoy.
(*)