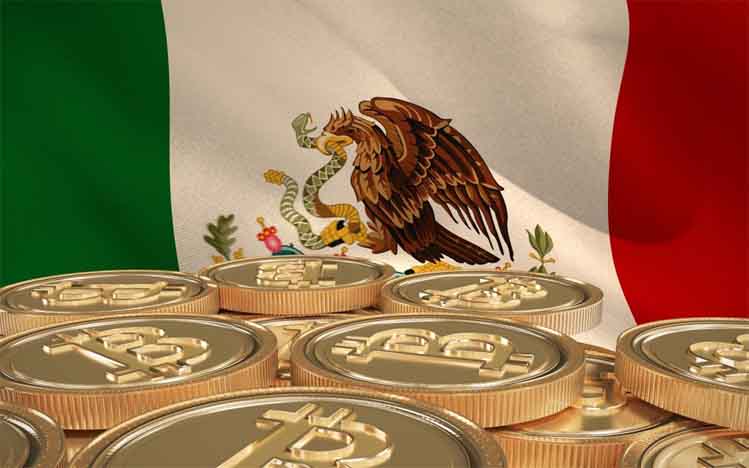 KANALCOIN NEWS – Mexico has again taken a policy to fight the use of cryptocurrencies in their country recently. Previously, Mexico was known to have a tough attitude towards the existence of cryptocurrencies that were busy in today's society.
Mexico's Finance Minister, Arturo Herrera, said that their country does not allow cryptocurrencies to be used in their financial system. The policy was conveyed by Herrera on June 29, 2021.
This time, the head of Mexico's Financial Intelligence Unit (UIF), Santiago Nieto Castillo, took a similar step. Nieto Castillo is examining a number of crypto exchange institutions that are considered problematic in Mexico at this time.
Quoted by Kanalcoin.com from News.Bitcoin.com, there are 12 crypto currency exchange institutions suspected of carrying out their operations illegally. Of the many crypto exchanges in Mexico, only 23 have reported their transactions to the country.
UIF chose not to name the 12 institutions suspected of carrying out their transactions illegally. The twelve crypto exchange institutions are also not registered with the Mexican tax authority, the SAT. Thus, Nieto Castillo is collecting data to take action against related companies.
Under the law governing financial technology in Mexico, companies that provide virtual assets with transactions of more than 57,804 pesos or around $2.815 USD must report their activities to the state.
The law has been enacted since April 2021. The purpose of the law is to monitor the movement of cryptocurrencies. The Mexican government considers that cryptocurrency is one of the high-risk financial activities. This is because cryptocurrencies have the opportunity to be used as a means of money laundering and terrorism financing.
In fact, Nieto Castillo suspects that the twelve crypto exchange institutions are related to certain criminal groups. Moreover, many cryptocurrency platforms in Mexico are applied in the territory of one of the Mexican drug cartels, namely the Jalisco Cartel.
"The fundamental problem is analyzing cryptocurrencies and their relationship to criminal groups. It caught my attention that many cryptocurrency platforms were installed in different cities in the state of Jalisco (an area dominated by the Jalisco Cartel)," said Nieto Castillo.
According to the applicable law, all financial institutions, including cryptocurrencies, which are not registered in the country will be subject to sanctions in the form of high fines. The fine ranges from 29 thousand pesos (approximately $1.407 USD) to 295,400 pesos (approximately $14.414 USD).
Nieto Castillo asked the Mexican government to enact new regulations regarding cryptocurrencies. The UIF chairman requested that Mexico's national banking regulator, CNBV, be the money laundering supervisory agency for this cryptocurrency case. This is because CNBV is considered to have more experience in handling cases like this.
To date, Nieto Castillo has identified unusual transactions in 12 crypto exchange institutions that are not listed on the Mexican SAT.
(*)