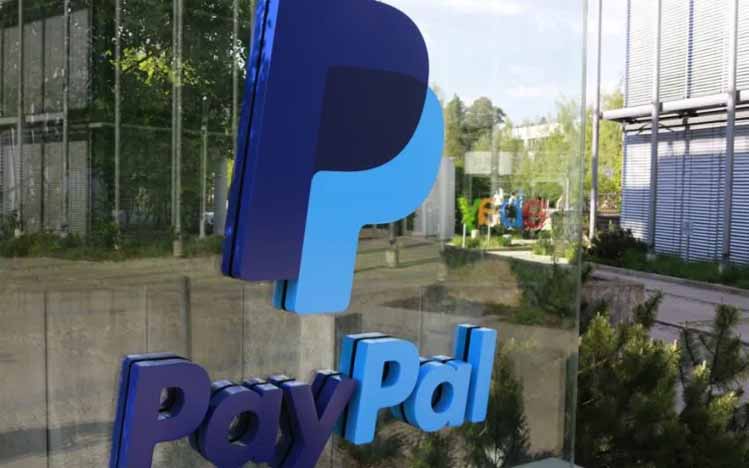 KANALCOIN NEWS – The latest news comes from the world's largest payment service, PayPal. The news is related to PayPal's breakthrough which has provided cryptocurrency trading services on their current platform.
According to a Cointelegraph report quoted by Kanalcoin.com, PayPal issued the decision on Wednesday (28/7/2021) local time. At that time, PayPal provided the company's second-quarter earnings report to the public.
In the report, PayPal appears to be making a profit and their cryptocurrency trading service is operating as expected. These conditions make PayPal CEO, Dan Schulman, plans to expand.
PayPal's expansion target this time is not even half-hearted, namely the United Kingdom. Schulman said he was happy with PayPal's current condition. Therefore, they are planning to expand their crypto trading services in the next month.
"Yes, we are very excited about the momentum we are seeing in crypto. We will launch, hopefully, even next month in the UK, opening up trading there," said Schulman.
In order to improve the quality of their services, PayPal has released a number of new functions and features in their published cryptocurrency trading services. One of them is increasing the limit of crypto purchases in a week to $100 thousand since July 15, 2021.
Not only that, PayPal also integrates open banking so that it can speed up existing transactions. The innovation was carried out so that Paypal's crypto trading service could be connected to Paypal's Automatic Clearing House (ACH).
ACH itself is a payment service that allows cryptocurrency issuers to collect payments electronically from their customers by being able to debit them directly from their checking or savings accounts.
Not only that, PayPal's subsidiary which deals with cryptocurrency trading services, Venmo, has grown by 183 percent year over year. In mid-April, Venmo was even able to launch a cryptocurrency trading service to 70 million users worldwide.
In addition to improving the functionality of their cryptocurrency trading agency, PayPal plans to work closely with the DeFi company. Later, cryptocurrency trading services launched in the UK will be integrated with DeFi.
So, the crypto technology they offer will be more sophisticated and advanced. Until now, the world's leading DeFi institution, Uniswap, is reported to have held talks with PayPal regarding the cooperation. However, PayPal does not rule out cooperation with other DeFi companies.
Meanwhile, Schulman admitted that PayPal is currently conducting research on the next generation of financial technology. In fact, PayPal even thought about combining smart contracts with decentralized applications in one platform.
"How can we use smart contracts more efficiently? How can we digitize assets and open them up to consumers who may not have access to them before? There are some interesting DeFi apps as well. So we worked really hard," said Schulman.
(*)