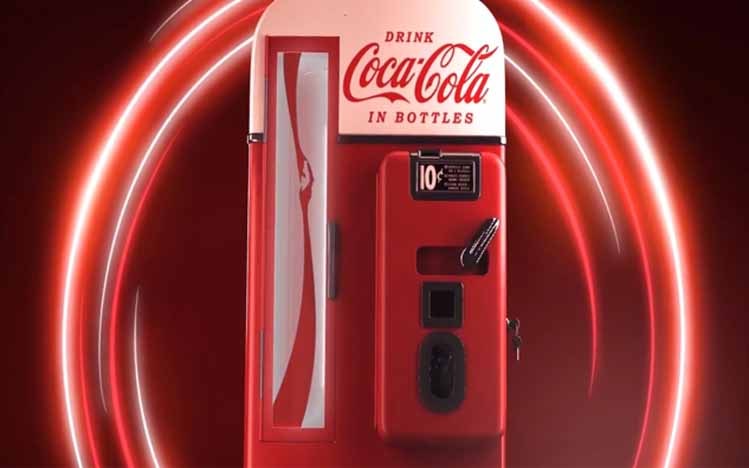 KANALCOIN NEWS – The world's largest soft drink company, Coca-Cola, plans to make a big step for the history of the world's soft drink industry. Reportedly, Coca-Cola plans to issue NFT, their own non-fungible token by the end of this month.
Reported by Kanalcoin.com from Cointelegraph, Coca-Cola will cooperate with digital token issuer, Tafi. Coca-Cola will auction their NFT at the OpenSea Market starting July 30, 2021.
The concept that Coca-Cola brought up in the NFT auction this time was a mystery box which is usually found in a game prize. Later, NFT buyers will get random items that aim to give a surprise effect.
The mysterious box that Coca-Cola will give to NFT buyers will be named the Friendship Box. The name was chosen because the sale of NFT will be used as a charity to help Special Olympics International.
Special Olympics International itself is a sports organization whose goal is to provide decent rights for people with disabilities in the field of sports. This organization wants people with disabilities to be able to compete and excel in sports.
Meanwhile, the items that will be obtained by NFT Coca-Cola buyers are very diverse. Some of these include the classic Coca-Cola cooler, the bubble jacket used in Decentraland's Ethereum-based VR technology, a friendship card, and a visualization of Coca-Cola's signature sounds.
The sound visualizations that NFT wants to make include the sound when a Coca-Cola can is opened, the sound when Coca-Cola is poured on ice, and the hissing sound typical of carbonated drinks. All of these items can later be obtained from July 30 to August 2, 2021.
Meanwhile, one of Coca-Cola's top executives, Selman Careaga, said that every NFT published is a form of celebration of the unique elements in Coca-Cola. Moreover, at this time, digital technology has penetrated various sectors in society.
"Each NFT was created to celebrate a core element of the Coca-Cola brand, reinterpreted for the virtual world in new and exciting ways," said Careaga.
Although rarely reported to be directly involved with the development of blockchain technology and cryptocurrencies, Coca-Cola has apparently adopted blockchain in several aspects of their company.
One of them is in the supply chain management aspect. Still according to a Cointelegraph report, Coca-Cola is reportedly already using blockchain technology to run their supply chain management.
In addition, New Zealanders and Australians were allowed to buy Coca-Cola products in their territories using cryptocurrencies. Coca-Cola, represented by Coca-Cola Amatil, entered into a partnership with a digital asset platform called Centrapay.
For the purchase of Coca-Cola's own NFT, fans of the world's largest carbonated drink can use Ether (ETH) in the payment process.
(*)