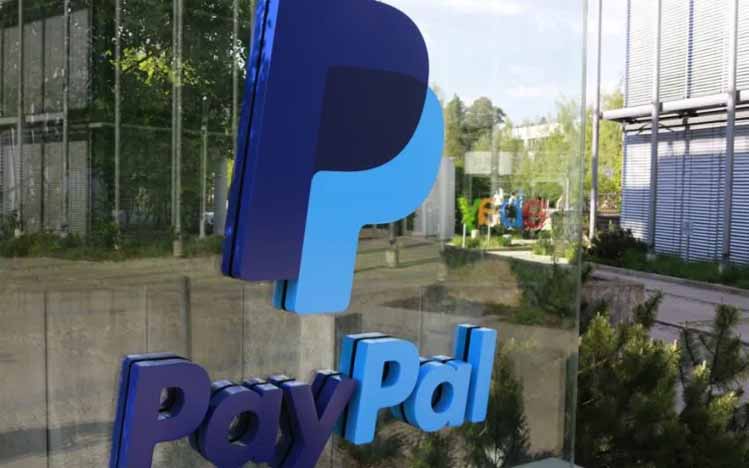 KANALCOIN NEWS – The largest financial and digital payment company in the world, PayPal, is expected to earn up to $ 2 billion or around Rp. 28.14 trillion in revenue from the bitcoin business which they have started exploring recently.
This was conveyed by an analyst from Mizuho Securities, Don Dolev. Dolev said that PayPal could get revenue of $ 2 billion from their bitcoin business in 2023.
Dolev said that the factor influencing his prediction was the increasing level of use of the PayPal application by users. The reason is, there are about 50 percent of cryptocurrency users open the PayPal application every day.
"Both our survey and management comments reveal a dramatic increase in engagement due to crypto," said Dolev, quoted by Kanalcoin.com from News.Bitcoin.com.
PayPal itself announced in October 2020 that they are now starting to explore the world of bitcoin. PayPal said that their 346 million application users can now buy, store, and sell bitcoin and other digital assets through their PayPal account.
PayPal uses fiat currency exchange services to crypto currencies, namely Paxos and Itbit as their partners. Since its announcement, PayPal's cryptocurrency business has received a positive response and a flood of enthusiasts.
In fact, a survey conducted by Dolev found that bitcoin (BTC) traders use the PayPal application three times more often than users who are not involved in the bitcoin world. This happened after PayPal announced their participation in the bitcoin world.
Apart from that, traders are also mentioned as having a higher amount of BTC balance in Paypal than in their other digital wallets.
On the other hand, an analyst from Moffett Nathanson, Lisa Ellis, estimates that PayPal will earn revenues of up to $ 600 million or around IDR 8.44 trillion from their bitcoin business line in 2021. In addition, Ellis also believes that the cryptocurrency business line currently owned by PayPal can contribute to the company's long-term finances.
"In the long term, we believe Paypal's cryptocurrency initiative has significant strategic value," said Ellis.
In addition to influencing financial factors, the decision to go into bitcoin manufacturing makes PayPal a go-to application for customers as a financial service catering to a variety of needs.
PayPal will also be positioned as a party that helps shape the long-term role of cryptocurrencies in consumer payment systems.
Meanwhile, PayPal shares themselves are currently predicted to rise to touch $350, which was originally only expected to touch $290. Over the past year, PayPal shares had touched a high of $249.85 and a low of $82.07. The increase in PayPal's share price is also expected thanks to the bitcoin business line.
(*)