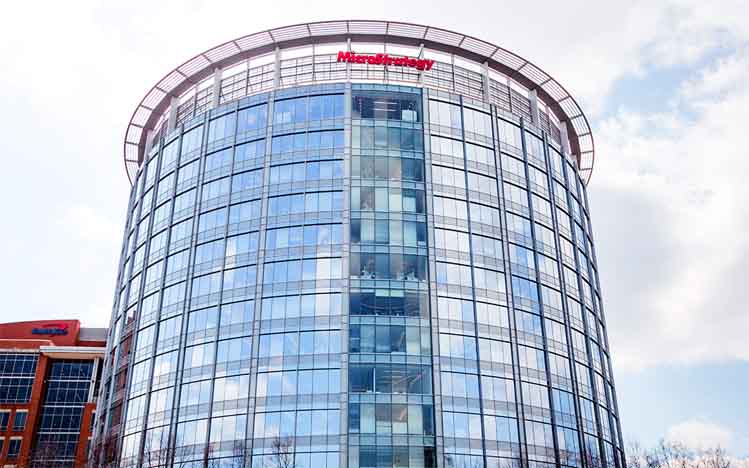 KANALCOIN NEWS – The world's largest business intelligence and mobile software company, Microstrategy, has reportedly suffered losses from Bitcoin investments. This comes after a decline in the value of their investment of $424.8 million in the second quarter.
However, the loss is claimed to be only a loss that appears on paper. In fact, Microstrategy claims that they have made almost a billion dollars more than the Bitcoin they bought when they first invested.
In fact, the CEO of Microstrategy, Michael Saylor, plans to add more Bitcoins to their balance sheet. Microstrategy will continue to inject funds to increase their holdings in the digital asset field.
"We continue to be pleased with the results of implementing our digital asset strategy," Saylor said as quoted by Kanalcoin from Cointelegraph
"Our recent capital increase allowed us to expand our digital holdings, which now exceed 105,000 bitcoins. Going forward, we intend to continue to incorporate additional capital into our digital asset strategy," Saylor continued.
As of June 30, 2021, Microstrategy reportedly had around 105,085 BTC in their account with a value of up to $2,051 billion. However, Microstrategy recorded a loss of up to $689.6 million on the BTC they had held since the acquisition.
In its second-quarter report released by Microstrategy, the company recorded a total incoming revenue of $125 million. This number has increased by 13.4 percent from the second quarter of 2020.
Meanwhile, Microstrategy's gross profit for the second quarter was $102.3 million with a gross margin of 81.6 percent. This value is up 4.2 percent compared to the second quarter of the previous year.
However, when viewed as a whole, Microstrategy suffered a loss in the second quarter of this year of $299.3 million. This figure is certainly far below the second quarter of 2020 which earned a profit of $3 million.
Still according to Cointelegraph's report, the one who suffered losses because Bitcoin was apparently not only Microstrategy. Elon Musk's electric car company, Tesla, also recorded losses due to the decline in the value of Bitcoin. Tesla's losses amounted to $23 million.
However, Saylor as the leader of Microstrategy still supports the existence of Bitcoin. In addition, Microstrategy will continue to strive to increase the number of crypto assets they have. Saylor emphasized that Microstrategy's strategy is to make BTC a long-term investment even though it has decreased in value since May.
However, Saylor noted that if the price of Bitcoin becomes lower than its current price in the next four years, Microstrategy will re-consider their strategy whether to keep cryptocurrencies as long-term investments or let them go and switch to other investments.
So far, Microstrategy is the company that has the most Bitcoin assets among other companies in the world.
(*)