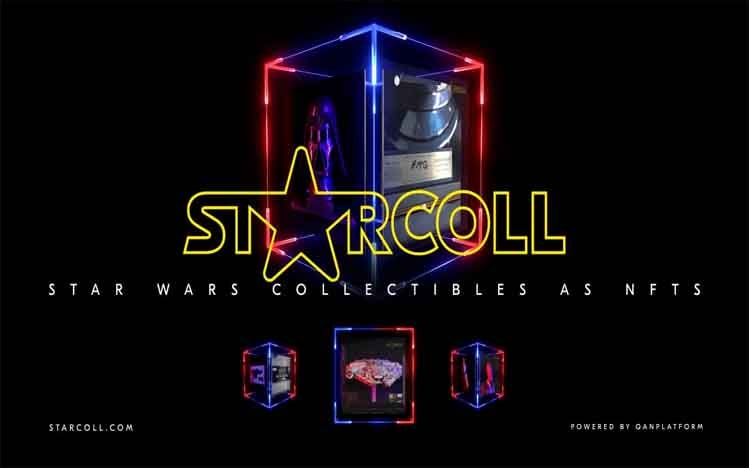 KANALCOIN NEWS – The charm of NFT is now starting to be glimpsed by a larger market. Star Wars, one of the largest film franchises in the world which is now owned by Disney, has officially launched 800 limited edition collections on the NFT Starcoll market.
Starcoll is an NFT marketplace and collection built on the QAN blockchain to ensure the highest level of security possible.
The adoption of this quantum-resistant hybrid blockchain is meant to address issues that have plagued NFT, such as poor security and the ability of hackers to turn source files into memes.
The Starcoll NFT Marketplace is a place specifically dedicated to selling personal collections and Star Wars memorabilia. For every NFT sold, Starcoll also provides a physical edition. It aims to appeal to collectors and die-hard Star Wars fans.
Reported by Kanalcoin.com from News.Bitcoin.com, more than 800 limited edition Star Wars collectibles will be auctioned on Starcoll's NFT marketplace. Some of them are limited edition collectibles, even some items taken from the shooting scenes of the film.
A traveling exhibition of the collection to be auctioned will be conducted by displaying the identity of the owner of the collection and NFT metadata information, of course with the approval of the owner of the NFT collection. Starcoll NFT buyers will be given free lifetime access to this global exhibition.
Early registrations for Starcoll begin on May 4, 2021 as a tribute to Star Wars fans and collectors celebrating "May the Fourth Be with You" or better known as Star Wars Day..
Apparently, NFT based on pop culture is something that is quite common among digital artists and creators. Not only physical collections, songs, comedy sketches, and other art forms can also be traded in the form of NFT..
Last March, the production house Mogul Productions also announced its plans to release NFT in collaboration with a comic artist, Rob Prior.
Not only that, NFT is also often made by celebrities as a collaboration of blockchain art and pop culture that is increasingly attracting the hearts of fans. In fact, skateboarding legend Tony Hawk and Linkin Park's Mike Shinoda have also released their own NFT.
(*)