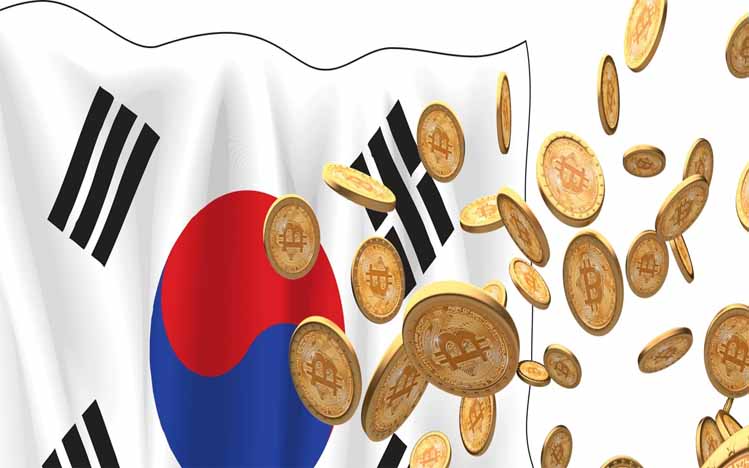 KANALCOIN NEWS – The South Korean government is reportedly getting a lot of profit from selling confiscated bitcoins in their country. This is because the profits that the South Korean government got reached $ 10.5 million.
The South Korean government through the State Prosecutor's Office carried out the process of selling confiscated bitcoins that they had collected since 2017. These bitcoins were confiscated from a number of criminals who used bitcoin as a tool to commit criminal acts.
Previously, the confiscated bitcoins were stored in cold storage and were not sold for four years. Reportedly, new sales were made this year after the South Korean government confirmed that there were regulations regarding cryptocurrencies recently.
According to a report by the Suwon District Prosecutors' Office, quoted by Kanalcoin.com from Cointelegraph, this sale of confiscated bitcoins is the first time in history that the authorities have carried out. In addition, this sale is also the first time since the confiscated bitcoins were put into cold storage in 2017.
At the time of the seizure, the bitcoins put in cold storage were valued at around $238,000. However, when it was sold by the authorities, the cryptocurrency sold for up to $10.8 million. That means the South Korean authorities made a profit on the sale of up to $10.5 million
This unusually high increase in price illustrates that the value of bitcoin has increased by 4400 percent in just four years. In April 2017 ago or at the time of confiscation, it was estimated that the bitcoin price was $ 1300 per coin.
The South Korean prosecutor's office reportedly immediately sold the bitcoins in the cold storage after the law or regulation regarding cryptocurrencies came into force.
The law regarding cryptocurrencies issued by the South Korean government is aimed at regulating the movement and distribution of cryptocurrencies which are currently booming in society.
The reason is, so far cryptocurrencies have always been used by tax evaders. In addition, cryptocurrency users will be asked to use real names on their trading accounts. Cryptocurrency users are also required to report their cryptocurrency activities to the South Korean Financial Intelligence Unit.
In January 2022, South Korea will also pass a new law related to cryptocurrency taxes. The South Korean government will collect a 20 percent tax on profits generated from cryptocurrency trading activities.
The decision to collect taxes from cryptocurrencies is a neat step taken by the South Korean government. According to data from the National Tax Service of South Korea, the number of cryptocurrency investors in their country has increased by 25 percent in the past year.
(*)