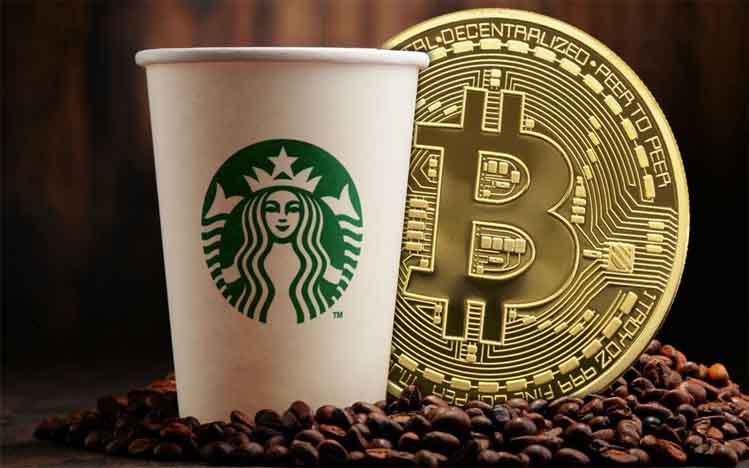 Kanalcoin.com – The biggest and most popular coffee shop in the world, Starbucks, is reported to have started to enter the crypto world. This was discovered after Starbucks provided payment via bitcoin to its customers who were using crypto currency.
Reported by Kanalcoin.com from News.Bitcoin.com, Starbucks is collaborating with a digital wallet application called Bakkt. Bakkt CEO, Gavin Michael, said that this collaboration had already gone through a testing phase prior to launch.
Michael said that there were around 500 thousand users who participated in the testing phase before the launch. The company hopes this test will let Starbucks customers know that they can make payments via bitcoin.
After carrying out the testing phase, all Starbucks customers can now access the Bakkt application on the App Store for iOS and Google Play Store for Android. Later, the Bakkt digital wallet application can be used to make purchases at all Starbucks outlets.
Michael also mentioned that one of the motivations for partnering with Starbucks as a Bakkt partner was the large number of their customers who have digital assets. This made Bakkt interested in providing services to customers to exchange their assets into products from Starbucks.
"The average consumer owns a wealth of digital assets, from gift cards to loyalty points to bitcoin, but lacks the tools to track and adequately leverage their value," said Michael.
"We are very pleased to be able to bring the Bakkt Application to the public as a step in our journey to expand access to digital assets for everyone," Michael continued.
Starbucks itself is a coffee shop with the largest branches in the world. Currently, there are more than 30 thousand Starbucks coffee shops spread throughout the world. Not only that, Starbucks also made a profit of up to $ 26.50 billion per year.
Meanwhile, Starbucks vice president, Karl Hebert, said that his party was very pleased to be able to provide a new experience in the payment process for their customers.
"Our team worked closely together as Bakkt sought input in developing a unique and trusted payment experience that would allow customers to unlock the value of their digital assets in United States dollars," said Hebert.
"We are very pleased that customers now have the opportunity to use Bakkt to load their Starbucks Card on the Starbucks app and then use it to pay at Starbucks.".
Not only Starbucks, Bakkt is known to also collaborate with various other companies that are starting to enter the crypto world. Bakkt is noted to have worked with companies such as Golfnow, Best Buy, Choice Hotels, and Fiserv.
Bakkt also provides digital payments in the form of cryptocurrency, gift cards and loyalty points to these companies.
(*)