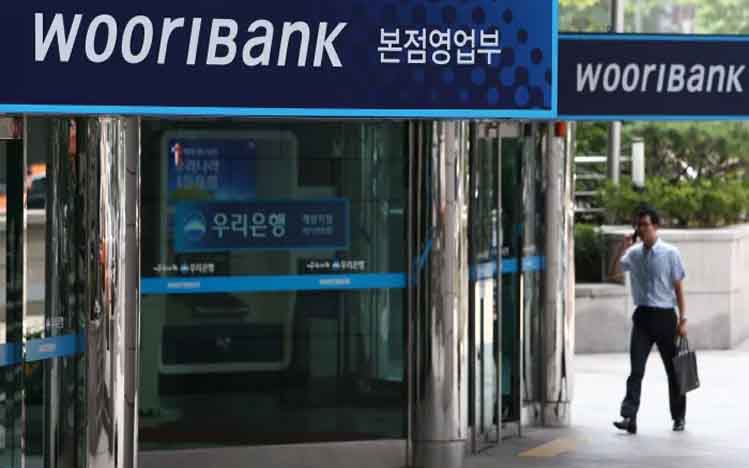 KANALCOIN NEWS – The four largest banks in South Korea are reported to have provided cryptocurrency services. This has been confirmed after two other large banks, namely Woori Bank and South Korea's Shinhan Bank, have announced that they will introduce their own crypto asset services.
Thus, the top four largest banks in South Korea with assets of more than 1.2 trillion United States dollars are ready to introduce their own crypto asset services.
Each of the four major banks will provide cryptocurrency storage and management services for their bank customers.
The plans of both Shinhan Bank and Woori Bank were announced in direct response to the Special Financial Transaction Information Act which is being amended and includes the crypto asset law. It is planned that the law will come into effect next year.
Previously, Shinhan Bank had announced its intention to open a cryptocurrency storage service in 2017. However, Shinhan Bank's efforts to make this happen were thwarted by the government in January 2018.
Apart from Shinhan Bank and Woori Bank, there are two other banks, namely NH Nonghyup Bank and Kookmin Bank. NH Nonghyup Bank and Kookmin Bank have coordinated the blockchain team to implement crypto custodial features.
NH Nonghyup Bank is reportedly the most advanced bank and hopes to launch services for institutional investors in the coming months.
Blockchain experts in South Korea had said that the steps taken by the four major banks in South Korea were considered too few and too late.
The head of the Blockchain Research Center at Dongguk University, Park Sung-joon, said that he was worried that the country's financial competitiveness could be threatened by this decision. This is because there is no regulation from the government that regulates cryptocurrencies.
Sung-joon also said that without government support, this cryptocurrency "custody" might not result in widespread integration on all fronts.
South Korea's financial sector is often criticized because the adoption of blockchain technology tends to be slow. This is because other industries have used blockchain technology in several sectors.
An example is that one of the largest banks in South Korea, KEB Hana Bank, has partnered with the Korea Expressway Corporation to implement a blockchain-based toll system for the country's highways.
In addition, there are also more than 1 million people who have adopted the new blockchain-based digital SIM application in just 3 months. There is also the issuance of new digital gift certificates in Seongnam and payment of services with Bitcoin (BTC) and Ethereum (ETH) on the Busan beach.
(*)