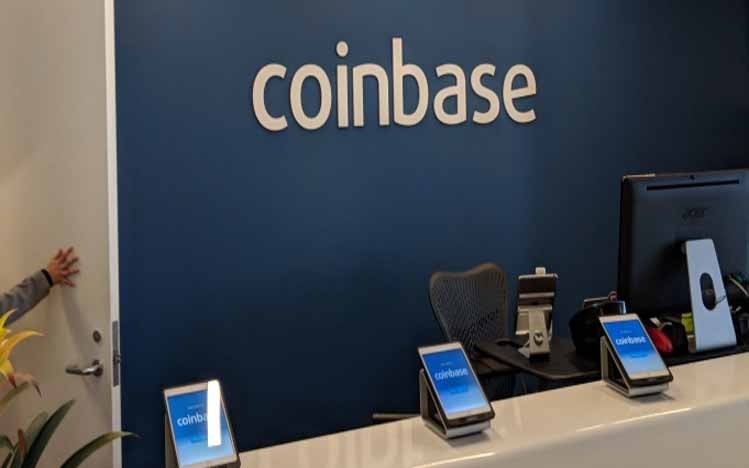 KANALCOIN NEWS – The operator of the world's largest cryptocurrency exchange, Coinbase, is rumored to  open their branch office in India. In fact, at the same time, there was a discourse that India would soon ban all forms of cryptocurrency in the country.
Coinbase's certainty that it will open a branch office in India can be seen from the various job vacancies that they post on their official Linkedin account. In its statement, Coinbase opened several positions to be filled by the best citizens of India.
"We are pleased to announce that Coinbase is establishing a business branch in India. By hosting multiple IT services, including engineering, software development, and customer support operations in India, we will benefit from a large pool of world-class engineering talent," Coinbase wrote. in the announcement, quoted by Kanalcoin.com from News.Bitcoin.com.
"India has long been known as a hub for engineering and technology innovation, and we look forward to finding that world-class talent to help the Coinbase group develop new ways for our customers to interact with the crypto economy," the announcement continued.
Coinbase also said that they intend to set up a physical office in Hyderabad. However, security conditions due to COVID-19 are still their consideration for now.
"We look forward to opening a physical office, initially in Hyderabad, for Indian employees if COVID-related conditions allow," said a Coinbase statement.
On their official Linkedin account, Coinbase opens 15 job vacancies to fill positions at the Coinbase branch office in India. Apart from India, Coinbase also opens vacancies in several other countries, such as the United States, United Kingdom, Ireland, Japan, Singapore, Canada, and the Philippines..
On the other hand, the announcement about setting up a branch office in India coincides with uncertainty about cryptocurrency regulations there. There have been reports that the Indian government is planning to ban cryptocurrencies.
Reportedly, the cryptocurrency bill should have been introduced at the Budget session of Parliament some time ago. However, the session was over and the bill on cryptocurrency was not introduced at the hearing.
India's Minister of Finance, Nirmala Sitharaman, denied the news. Sitharaman said that the bill on cryptocurrencies in India is in the process of being drafted. The Indian government will continue to try to accommodate regulations regarding cryptocurrencies in the country.
Meanwhile, the Central Bank of India or the Reserve Bank of India (RBI) was concerned about the presence of crypto currency to the Indian government. In fact, the Governor of RBI, Shaktikanta Das, said that his party and the government were discussing this matter.
Despite all this, Coinbase will continue to open a branch office in India. In addition, Coinbase is preparing for an initial public offering (IPO) through a listing on the Nasdaq. Previously, Coinbase's efforts were delayed because they were fined $ 6.5 million by the United States Commodity Futures Trading Commission (CFTC).
(*)