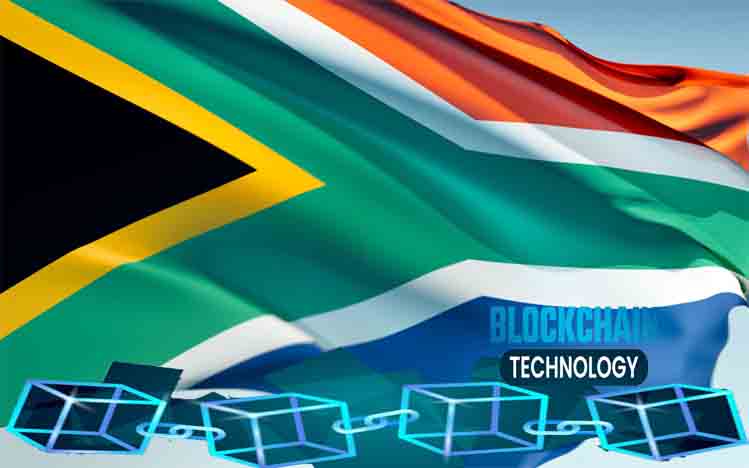 KANALCOIN NEWS – Regarding the Fourth Industrial Revolution, the Commission on Presidents of South Africa believes that Blockchain technology as well as artificial intelligence has an opportunity to help reduce unemployment in the country. This was stated by a commissioner named Mpho Dagada during the African Blockchain Conference in Johannesburg this week, where Dagada said that Blockchain could bring quite important economic benefits.
Because the country of South Africa itself is known to be facing two significant challenges, namely reducing unemployment and increasing GDP (Gross Domestic Product). So according to the South African government with the creation of the Fourth Industrial Revolution policy it can create economic growth in the country. Because Mpho Dagada himself sees that the mining sector belonging to South Africa in particular can benefit from a solution with forward thinking, namely Blockchain technology. So, the world is looking for a much better way to track data in a South African economic and political space that has natural resources, strength in minerals, and a mature financial services sector.
Not only does it have benefits in reducing unemployment, the South African Commissioner said that Blockchain can also provide and expand more transparent ideas and insights which focus on data in the mining sector. So South Africa sees that the world is moving towards a transparent Blockchain system, and this is what many people really want. So that way South Africa also wants to implement it in the mining sector, especially as a solution to corruption problems or access to markets, which allows plug and play.
However, this implementation is a major hurdle as South Africa tries to retain local talent in the Fintech sector. Because the world sometimes leaves the country when it sees potential elsewhere, so they leave South Africa before making waves in the Blockchain and Cryptocurrency space. So, the South African government prepares a positive attitude towards the use of Cryptocurrency, as long as users comply with regulations.
Basically, South Africa views Cryptocurrency and also Blockchain technology as a good thing. But sometimes people abuse it, like evading taxes, leaving the country, and taking all the Bitcoins with them. So that the existence of legal boundaries in terms of use, creation, and interaction makes the government more welcoming.
Seeing that, the Office of Digital Advantage is actively looking for ways to support Blockchain projects in South Africa. This office falls under the jurisdiction of the Scientific and Industrial Research Council (CSIR) which drives the Information and Communication Technology (ICT) sector in South Africa. In fact, South Africa spends 10% of its GDP on ICT goods and services, most of which are imported. So, there is a need for increased investment in the ICT space and a need for a framework to guide technology development in the South African country. A particular challenge in the ICT space is registering new patents in the country.
In terms of Blockchain technology, CSIR has introduced a mandate to run a program that will attract investment from the private sector and government. Because the local Blockchain sector needs the help of investors and policy makers, because to encourage the much more advanced development of Cryptocurrency. To develop opportunities in the Blockchain industry and to enable collaboration with other sectors.
(*)