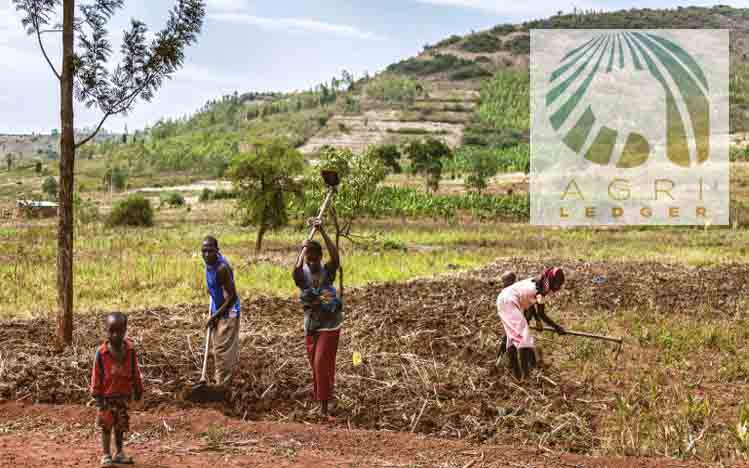 KANALCOIN NEWS – There is a British technology startup company that made an announcement about the Blockchain ecosystem for farmers in Haiti. The startup company is Agriledger, which is a UK-based Blockchain outfit. Agriledger is responsible for building the new ecosystem, with the aim of providing clarity to Haiti's farmers regarding the supply chain while increasing sales.
The point here is that Agriledger builds a Blockchain ecosystem for Haitian farmers with the aim that these farmers receive adequate wages from the crops they have. So that every farmer is part of the system. So, this Agriledger-based Blockchain solution gives farmers the opportunity to become part of the digital supply chain, who previously had to be registered in the system using a digital ID number. Not only that, Agriledger also allows Haitian farmers to tokenize their respective products. So as to give them access to a wider range of peer-to-peer transactions.
Blockchain Keeps Data of Haitian Farmers Well
Blockchain Agriledger's underpinnings actually allow for a much more transparent solution than previously existed in the Haiti region. Because the parties can now trust the validity of the data with whom they interact. So, this is what streamlines the process of obtaining loans as well as other financial services for participating Haitian farmers.
Agriledger's Blockchain Ecosystem applauds payment systems and digital wallets, as they are believed to strengthen and provide additional benefits in terms of speed and convenience. Looking to the future or the long term, Blockchain Agriledger aims to build a software-as-a-service (SaaS) platform. Where with the software-as-a-service, suppliers and retailers can interact well. So that in this way supply chain management will continue to grow and become a hotly discussed case regarding the use of Blockchain technology with farmers in Haiti.
Actually, this way of industrial development is not the first to be found, because a few weeks ago Avril Group, which is an agro-industry partnership in the field of nutrition, also used the Blockchain network for its supply chain. The Blockchain network used by Avril Group is IBM Food Trust.
Although it is not the first thing that has been found, this program carried out by a startup company from England is considered to have enough potential to bring about better development for farmers in Haiti. So that these farmers can also experience the current rapid technological developments and get to know more about Blockchain which is currently developing in the industrial world. Of course, farmers also still get a commensurate income from what they do, while at the same time being able to expand their supply network for their crops globally.
(*)