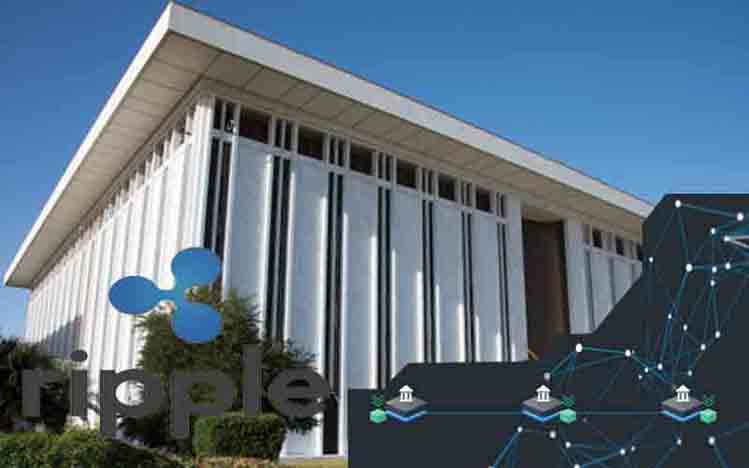 KANALCOIN NEWS –  One of the FINTECH corporate giants that implements Blockchain in financial Transaction services has just announced a collaboration with the Saudi Arabian Monetary Authority (SAMA) or known as the Central Bank of the Kingdom of Saudi Arabia on February 14, 2018 on the official Ripple website. SAMA has signed an agreement with RIPPLE to assist Banks in the Kingdom of Saudi Arabia in improving their payment service infrastructure by using xCurrent. Banks in the Kingdom of Saudi Arabia that use Xcurrent will immediately settle payments sent in or out of the country with transparency and low fees. Xcurrent itself is a software solution which is a technology service from Ripple that allows Banks to quickly settle cross-border payments by tracking end-to-end and notifying each other in real time to confirm payment details before starting transactions and after delivery upon settling.
SAMA joins 100 financial institutions worldwide who rely on Ripple for end-to-end tracking and instant settlement of their payments worldwide. And also made SAMA the second central bank after the Bank of England to successfully use blockchain technology from Ripple to revolutionize payment solutions in 2017.
Ripple will also conduct program and management training for interested banks. Ripple said banks in the Kingdom of Saudi Arabia will experience cross-border transactions that are faster, cheaper and more transparent than traditional payment methods and help boost global momentum for blockchain.
Dilip Rao, Global Leader of Infrastructure innovation at Ripple, believes that the use of xCurrent on SAMA is a wave of financial institutions' recognition of blockchain technology for solutions in payments.
"Central Banks worldwide are leaning towards blockchain technology in recognition of how it is transforming cross-border payments, resulting in lower trade and trade barriers for both corporates and consumers," said Rao.
"SAMA is leading the charge as the first Central Bank to provide resources to domestic banks looking to enable instant payments using Ripple's innovative blockchain solution." he continued.
Many financial institutions have partnered with RIPPLE for their payment solutions, last week Ripple partnered with LianLian International, a China-based payment service provider.
(*)