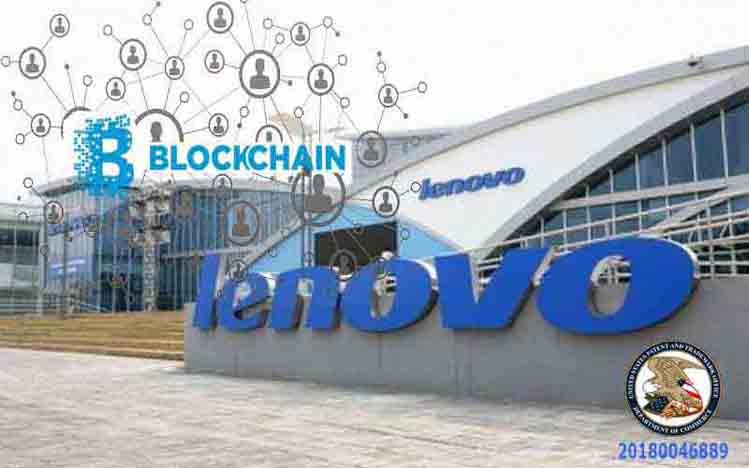 KANALCOIN NEWS –  The largest Personal Computer (PC) Manufacturing Company in China, Lenovo, filed a patent for its application that applies Blockchain technology to the Physical Document Integrity Checker application to the United States Patent and Trademark Office (USPTO). The patent application was filed two years before it was approved by the USPTO ie on August 15, 2016, but was only published by the USPTO on February 15, 2018, with application number 20180046889 which is registered on the USPTO website.
The application works by using a digital signature that is encoded in a document and verifies the legitimacy of the document. The processor will identify the "integrity symbol" in the document, then turn it into an integrity "map", then compare the map with the physical document to ensure document integrity.
By using blockchain technology, it is possible for someone to make sure they have original physical documents at this time even though there will be many fake documents and copies in the block chain. Lenovo said that anyone can validate, that they will still have the original physical documents at this time even though there will be many copies and fake documents that will appear in the blockchain, but these documents will appear as orphaned blocks in the blockchain.
"By using a security blockchain, anyone can validate that they have the current original physical document, even if there are multiple paper copies and several people have made entries in the modification chain. If there are forgeries, they will appear as orphaned blocks in the chain. To validate paper copies, electronic device users will take an image of the printed code on the physical document". Lenovo wrote in its statement.
Previously, the giant banking company in Switzerland, UBS, was also reported to have patented its Blockchain-based validation platform at the USPTO and it was released in December 2017. Many global technology companies are currently trying to improve their technology services by implementing BlockChain which is considered transparent and safe.
The biggest companies such as IBM, Microsoft, and DELL are currently conducting research and experimenting with this technology to create a secure and transparent platform.
(*)