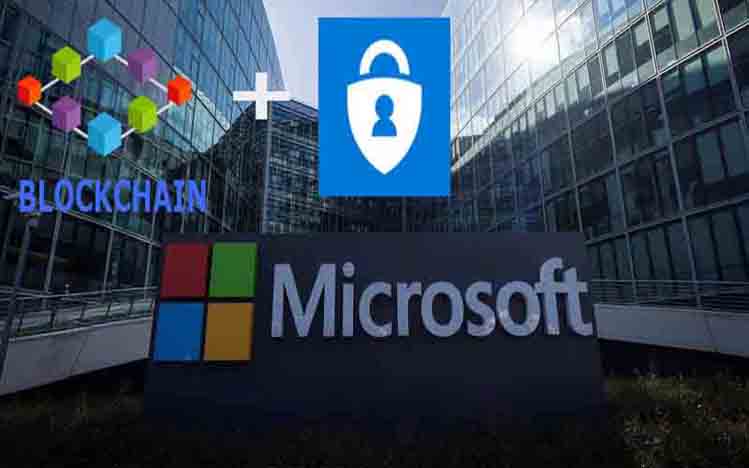 KANALCOIN NEWS –  The Windows Operating System Manufacturing Company, Microsoft, through the Director Management Program, announced on Cloudblogs that the company will try to implement blockchain in the Microsoft Authenticator application. The Microsoft Authenticator application is an application for verifying the second layer of security after the password for a Microsoft service account by asking to enter your Identity ID which can be a Fingerprint, Face ID or PIN. The announcement was announced on February 12 2018 as part of their reporting while being part of the ID2020 Alliance Program to develop Blockchain-based Digital Identity projects so as to help Individuals around the World such as refugees who do not have legal Identity without original documents to be able to access basic services that require Identity Verification. such as education, health and other services. The project is a partnership that combines companies, Organizations and Government Entities to build a Blockchain-based Digital Identity network endorsed by the United Nations (UN) as a goal of the United Nations Sustainable Development 2030 to provide a legal Identity for everyone on the planet.
Microsoft has invested $1 million in this project to create a decentralized Digital Identity network designed to enhance privacy, security and personal control. Ankur Patel, Team of the Microsoft Identity Division who leads the Incubation Project said that today's world with global transformation requires a new model for digital identity that increases the privacy and security of individuals in the physical and digital world. He continued that individuals need a secure, encrypted digital hub where individuals can store their identity data and can easily control access to it.
"Each of us needs a digital identity in our possession, which securely and privately stores all elements of our digital identity. This personal identity must be easy to use and give us complete control over how our identity data is accessed and used, "said Ankur Patel on the cloudsblog page.
In these cloudblogs he explains clearly what the project's development team has been studying, after examining decentralized storage systems, consensus protocols and various standards. He believes blockchain technology and protocols are well suited to enable Decentralized ID (DID).
Going forward, Microsoft will experiment with Decentralized Identity by adding support for them to Microsoft Authenticator, where identity data is stored in an off-chain Hub ID encrypted using cryptographic keys that Microsoft cannot see itself.
(*)