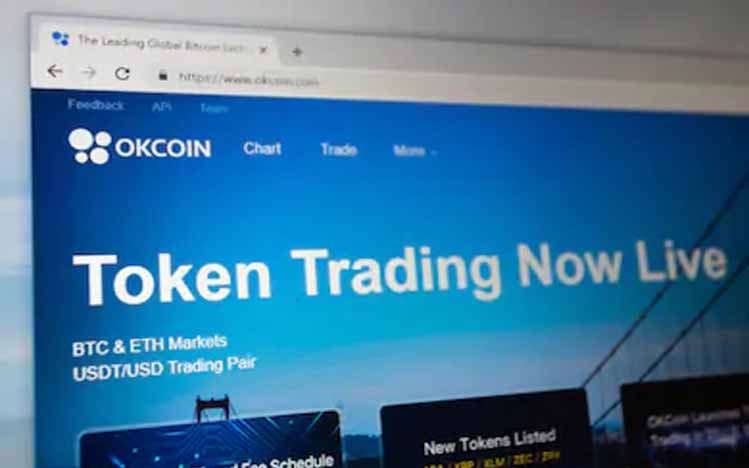 KANALCOIN NEWS –   One of the largest cryptocurrency exchange companies in the world, OKCoin, has decided to suspend the listing of XRP tokens from their exchange. This policy was taken after a legal case arose between the United States Securities and Exchange Commission (SEC) and Ripple.
On December 22, 2020, the United States Securities and Exchange Commission sued the XRP token producing company, Ripple. Ripple is being sued by the SEC for allegedly offering and trading digital asset securities that are not registered with the SEC.
Apart from that, the SEC also mentioned that the profits that Ripple has received so far from trading illegal tokens are being enjoyed by its superiors. The SEC also dragged the names of Ripple's CEO, Brad Garlinghouse, and Ripple's co-founder, Chris Lansen, in the case.
The SEC claims that the 'illegal' activities carried out by Ripple have been carried out since 2013. This then made investors and Ripple customers begin to withdraw one by one from trading and exchanging XRP tokens.
Several clients have withdrawn from working with XRP, including Moneygram and Bitwise. Bitwise is reported to have liquidated all of their XRP assets after the SEC sued Ripple. Meanwhile, Moneygram emphasized that they had nothing to do with Ripple.
Moneygram said that they have not relied on tokens and technology issued by Ripple to convince their customers. Some small clients have also decided to suspend XRP assets on their exchanges.
OSL, Beaxy, and CrossTower have announced that they will stop trading XRP tokens with their companies. Apart from that, there is also Bitstamp which plans to suspend XRP trading, specifically for the United States only.
Most recently, OKCoin decided to suspend XRP from trading and deposits on their exchange on Monday (28/12/2020) local time. This policy is cited as OKCoin's best course of action in response to legal action taken by the SEC against Ripple.
The suspension carried out by OKCoin is planned to be carried out for two days. Therefore, users who borrow XRP/USD are asked to return the loan amount before January 3, 2021.
On Tuesday (29/12/2020), OKCoin also confirmed that they were suspending spot trading, margin trading, and deposits related to the XRP token. OKCoin admits that the current conditions are very complicated.
The relationship between the SEC and Ripple will need to be repaired over a long period of time to reach a resolution. OKCoin also promised to notify developments regarding this case, if OKCoin changed their policy.
"It looks like this situation will take time to reach a resolution," read OKCoin's official statement as reported by Kanalcoin.com from Cointelegraph..
"We will proactively notify our customers if we have information that could change our position," continued OKCoin's official statement.
After the case between the SEC and Ripple came to the surface. The price of XRP on exchanges has fallen by more than 36 percent. That is because several exchanges have stated that they are stopping XRP trading.
(*)
Picture Credits : Shutterstock