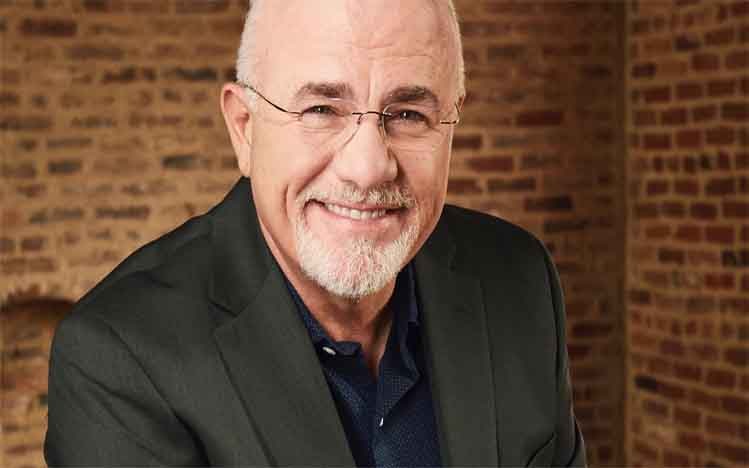 Kanalcoin.com – A well-known financial expert and book author, Dave Ramsey, admits that he is not interested in bitcoin because it is a high-risk investment. This was conveyed directly by Ramsey in his own program.
Dave Ramsey is known in the United States as an expert in financial management. In fact, Ramsey dubs himself as 'America's trusted voice on money'. In addition, Ramsey is also known for producing many works in the form of books.
Ramsey has seven books that are at least best sellers in the world of finance. The seven books are Financial Peace, More Than Enough, The Total Money Makeover, Entrepreneurship, Dave Ramsey's Complete Guide to Money, The Legacy Journey, and Smart Money Smart Kids. The seven books have sold 11 million copies
In his 'Dave Ramsey' program, Ramsey said that he doesn't believe in bitcoin investments that can make a lot of money. This happened after Ramsey called a man named Daniel to come on stage.
Daniel, who is from Salt Lake City, admitted that he had invested $ 1,500 in 2014 into bitcoin assets. However, Daniel's money immediately increased by more than $ 120 thousand.
Daniel asked Ramsey about the decision he made to invest in bitcoin. According to Daniel, so far he has only bought bitcoins and just left them without any management at all.
Ramsey immediately answered questions posed by Daniel. Ramsey admits that he is a little suspicious of changes in the amount of money Daniel gets from bitcoin. According to Ramsey, Daniel must immediately cash out the money in Daniel's bitcoin account. It aims to avoid things that are not desirable.
"There is a process in finance called sunk cost analysis. If you don't cash out today, in the morning, you will have invested $100k into bitcoins. It should freak your brain out," said Ramsey as reported by Kanalcoin.com from News.Bitcoin.com.
"It's not $1500, it's $100k, every day you leave it there, you reinvest this again. When night comes, cash out the money," Ramsey added.
Ramsey hopes that the investment made by Daniel is not a fraudulent investment. In addition, Ramsey emphasized that he does not like high-risk investments, such as bitcoin.
"I was suspicious when I heard $1500 turned into $100k. I highly suspect. I hope you find nothing else when you try to defrost it. But the numbers are weird," Ramsey said.
"If you can cash it out, another danger is that you actually did this crap once and it's going to tempt you to do it again."
"You do whatever you want to do but I'm not a fan of very high risk investments, and at least that's what we call bitcoin," Ramsey concluded.
(*)