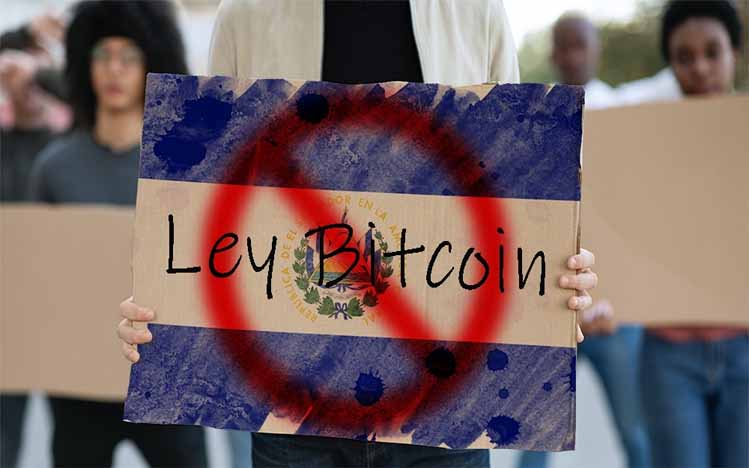 KANALCOIN NEWS – It can be said, cryptocurrency is a new means of payment that has been used in almost all countries in the world. El Salvador became one of the countries that legalized the use of this currency as a means of payment.
This is in line with the ratification of the Bitcoin Law by the government which legalizes the currency of this type of crypto as a means of payment. Due to the government's policy, not a few El Salvadorans have taken to the streets to oppose the enactment of the Bitcoin Constitution.
El Salvadorans, who oppose the policy, say that cryptocurrencies are too volatile, giving rise to a new business that the mafia will do, namely by money laundering.
The demonstrators refer to themselves as the Resistance Bloc and rebels against the government of El Salvador for passing the Bitcoin Act.
With the passing of the law, it has indirectly made Bitcoin a new payment instrument after the United States dollar.
Quoted by Kanalcoin.com from Cointelegraph, on Tuesday (20/07/2021), El Salvador's local media, El Mundo, made a post containing demands for the repeal of the Bitcoin Law with the sentence "no to Bitcoin!"
The demonstrators, who identified themselves as a line of resistance to government policies, considered the attitude shown by the president of El Salvador, Nayib Bukele, when passing the Bitcoin Law as unethical because it did not involve the citizens of El Salvador.
In line with the rejection of the Bitcoin Law, residents who are members of the resistance line think that the implementation of Bitcoin will only benefit the big businessmen in the country. This is related to money laundering practices that will be carried out by certain individuals.
Entrepreneurs who invest in these cryptocurrencies will not be taxed on their income. Instead, taxes will be imposed on the people of El Salvador. On that basis that led to a demonstration in the government offices of El Salvador.
The legal product that contains the ratification of the Bitcoin Law has been ratified by the president of El Salvador, Nayib Bukele, in June 2021. However, the legal product that takes effect from 7 September 2021 will reap protests and criticism from El Salvadorans.
The protest was aimed at officials in the country who were considered not pro to the people and more concerned with businessmen and the rich elite in the country.
In addition to getting direct rejection from the people of El Salvador, the World Bank based in the United States also rejected this policy.
The Deputy Secretary of State for Political Affairs of the United States, Victoria Nuland, advised Bukele to make regulations regarding the Bitcoin Constitution in a good and transparent manner.
On the other hand, Bukele considers that the implementation of the Bitcoin cryptocurrency can make it easier for citizens who will make money transfers and can reduce dependence on the use of US dollars.
(*)