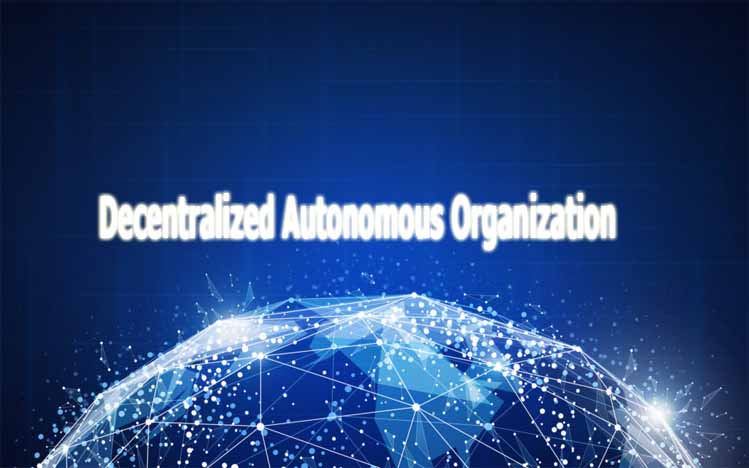 DAO is a new organization with a unique system where this organization does not have a centralized leadership. So, are you still confused about what a Decentralized Autonomous Organization (DAO) is? If yes, then you can see the full explanation regarding what is a DAO below including how it works.
Definition of DAO
What is DAO? DAO stands for Decentralized Autonomous Organization. DAO crypto is the right organization for those of you who want to work with other people from all over the world via the internet effectively and of course safely. DAO can be used as a business forum on the internet which is managed directly by all its members.
Everything that is done in DAO is done in groups, the treasury will be done when the group has approved it. Group approval is taken from proposals made and a vote of all members. So, all management in DAO is done openly, there will be no manipulation or embezzlement.
History of DAO
DAO is one of the concepts that has been successfully implemented through blockchain technology. The absence of a centralized authority can reduce costs and provide more access to investors or members.
DAO was born in May 2016 built as a smart contract on the Ethereum blockchain. The coding framework is developed by the Slock.It team. In the early days of its birth, DAO successfully raised 12.7 million Ether, making DAO the largest crowdfund ever.
Unfortunately, on June 17, 2016, a month after its birth, DAO ran into a pretty big problem. A hacker found a loophole to break into funds from The DAO. In the first attack, hackers managed to steal 3.6 million ETH. The break-in occurred because the code written by the DAO still had many flaws.
The Ethereum team immediately took control of the situation so as not to suffer a bigger loss. The Ethereum party compensates the original owner of the token, which is given an exchange rate of 1 ETH to 100 DAO tokens. It turns out that DAO fell even deeper, on September 5, 2016, the crytocurrency exchange poloniex removed the DAO token, Kraken did the same.
Then, on July 25, 2017 the SEC mentioned that the DAO violated federal securities laws, along with all of its investors. Even so, the blockchain development team looked to the DAO case for guidance on the do's and don'ts and looked for ways to revive DAO.
Why is DAO Needed?
But is DAO so important that it is needed by many? Of course, DAO is very important. Those of you who are used to making money on the internet and want to work with other people on the internet must always feel anxious, thinking whether the person you are working with can be trusted or not.
By utilizing DAO, you can freely start an organization or collaboration that involves funds with other people on the internet. Because through DAO you don't need to trust other people, you only need to believe in the transparent DAO code, that's one of the benefits of DAO.
Difference between DAO and Traditional Organization
Born due to technological developments, the DAO has quite a lot of differences from organizations in general. Here are the differences between DAOs and traditional organizations.
System: The DAO system is fully democratic, while the organization is generally hierarchical.
Decision Making: DAO makes all decisions by member agreement, whereas decisions in traditional organizations depend on the organizational structure.
Work System: DAO works automatically without the need for special parts, while traditional organizations work by requiring human assistance which makes data manipulation very frequent.
Traits: The nature of DAOs is transparent or public can know, whereas traditional organizations are usually confidential or private and restricted to the public.
Example DAO
Are you still confused about DAO? To make things clearer, we'll give some examples of how DAOs can be used. Here are some examples from DAOs:
Donations to charities: DAOs can be used to gather people who want to charitable and join to raise funds as well. When the funds have been collected, the allocation of funds will be determined by agreement of all group members.
Businesses and Grants: You can provide venture funds to raise investment capital and can vote on businesses as a form of support. The collected funds can be redistributed to DAO members.
Freelance network: you can collect or hook contractors who raise their funds for office space.
DAO membership
Before you register for a DAO membership, you must first know that there are actually 2 types of membership, namely token-based membership and various-based membership. Here is a detailed explanation.
1. Token-based Membership
The first type is token-based membership or token-based membership. This type is completely permissionless, but depends on the token used. Existing tokens can be traded without permission on a decentralized exchange.
If you hold the token then you can access the voting in the group. An example of this type is MakerDAO . In MakerDAO anyone can have the opportunity to buy tokens so that they can have voting rights in the future in the group.
2. Share-based Membership
Second, Share-based Membership can be said to be more open than the first type. All prospective group members can submit proposals to join the DAO. Shares will represent voting rights and ownership. Group members can leave at any time with a proportional treasury.
An example is in MolochDAO. This MolochDAO focuses on funding Ethereum projects. MolochDAO requires proposals from potential members, so they can assess whether you have the appropriate capabilities and funds to make a proper assessment of potential grantees.
How DAO Works
The way DAO works is centered on smart contracts that have been agreed upon by all members. The contract contains all the rules and treasury of the group. The rules in the contract cannot be changed by anyone unless it has been agreed by the members.
Whoever the member does outside the group rules then the experiment he/she does will fail, including in the treasury. All members cannot spend existing funds without group member approval. So, DAO works without a central authority and will only comply with group member agreements.
(*)