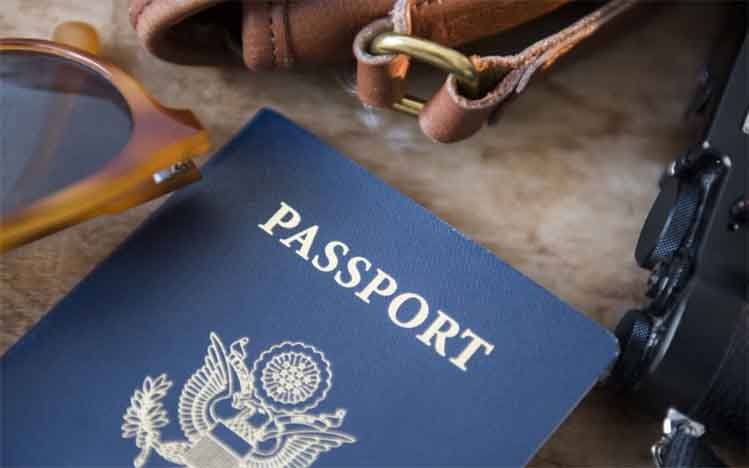 KANALCOIN NEWS – A visa and passport processing company called Peninsula Visa is launching a new service for its customers. The California-based visa and passport processing company announced a new passport processing service.
Peninsula Visa this time will accept Bitcoin as a form of payment for passport issuance through their company. This was done in line with the re-opening of the services of the United States Department of State in the midst of the COVID-19 pandemic.
Peninsula Visa launched this service through an official announcement which they made on Friday (6/11/2020) local time. The company, which is based in San Jose, California, said it would provide payment options to customers via Bitcoin.
This Bitcoin payment option will be used for certain passport making services. Peninsula Visa cooperates with a well-known payment facilitator, namely Coinbase Commerce.
By using this service, customers will be able to update their passports and change names, apart from applications related to the second passport. So, citizens of the United States of America or those wishing to obtain a United States passport, who already meet the requirements, will receive a passport package.
United States citizens who are 16 years old will be allowed to have one main passport book in the form of a card that will be valid for 10 years and also a second passport that is valid for 4 years.
According to COO Peninsula Visa, Evan James, this is very appropriate at this time because overseas travel has been re-opened by the United States Department of State.
"Offering travelers the ability to pay via Bitcoin feels like the right move at the right time," said James as reported by Kanalcoin.com from Cointelegraph.
Previously, nearly all of the United States Department of State's 26 passport agents across the United States and Puerto Rico were severely affected. This is because government offices and services began to close in March after preventing the spread of COVID-19 throughout the country.
The closure of government offices and services has delayed and piled up the entire process of making passports. In fact, based on a report from the LA Times, there was at least a stash of nearly one million passports on September 23.
However, since last November 3, it seems that the offices and services of the United States government have begun to operate, especially the Department of State. This is because the Department of Foreign Affairs promises to process a passport with a standard application for 10-12 weeks.
Meanwhile, for expedited applications at least the process will take between 4-6 weeks at the Ministry of Foreign Affairs. In fact, before the COVID-19 pandemic hit, people who applied for passports could be finished in at least a week.
In addition to government services, the airline business has also started offering payments via Bitcoin to get international flight tickets. This was done to reduce the risk of direct payments.
(*)