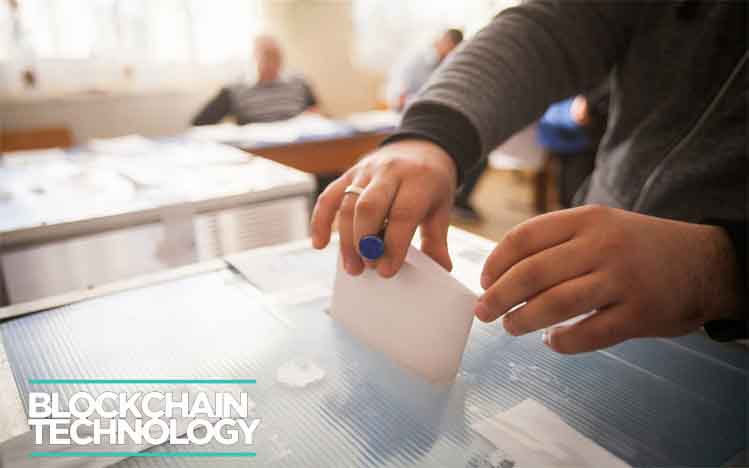 KANALCOIN NEWS – Discourse about a voting system in elections in the United States using a blockchain technology system is surfacing. One of them is the emergence of a blockchain-based application called Voatz.
Voatz itself is a blockchain-based voting application that has been released for a long time and was used by the two largest parties in the United States, namely the Democratic Party and the Republican Party.
Reportedly, both Democrats and Republicans use Voatz to vote in their respective internal party conventions. In fact, in the United States presidential election process, the state of Utah allowed its citizens to vote using Voatz.
In fact, based on a report published by a research team from the Massachusetts Institute of Technology (MIT) it states that there is a security vulnerability in the Voatz voting application.
Therefore, on Monday (16/11/2020), researchers at the MIT Laboratory of Computer Science and Artificial Intelligence said that blockchain-based voting technology is not the way to go in the future.
This is because the risk of hacking is quite high. In addition, the cybersecurity team from Sunoo park consisting of Michael Specter, Neha Narula, and Ronald L. Rivest also mentioned that voting based on blockchain technology is not more reliable than independent software and live voting.
According to one of the research teams, Ronald L. Rivest, this blockchain-based voting system is able to increase the risk of national-scale election failures that cannot even be detected due to a lack of system audits.
"While the current electoral system is far from perfect, blockchain will greatly increase the risk of national election failure going undetected," said Rivest, quoted by Kanalcoin.com from Cointelegraph.
The MIT research team stated that a voting system should not be compared to a financial transaction system that uses blockchain technology as its basis. This is because the two are very different.
When a financial company or financial transaction is hacked, what is lost is money and someone is responsible. Usually, the financial management company or credit company can replace the funds lost due to the hack.
In fact, for some companies that manage cryptocurrencies, they are able to freeze hacked tokens thereby reducing losses. The compensation method in finance is very easy to apply.
However, it is not possible for the compensation method to be used in the general election or voting process. If there is indeed a hack or fraud in the blockchain-based collection, it will be very difficult to compensate.
The organizers definitely have to do a re-election which also still has the chance to fail again. This will make the voting process have a high failure rate and will be inefficient to do in the future.
"For elections there are no guarantees or other ways to fight the failure of democracy. There is no way to make voters whole again after a compromised election," wrote the MIT researchers' report.
(*)