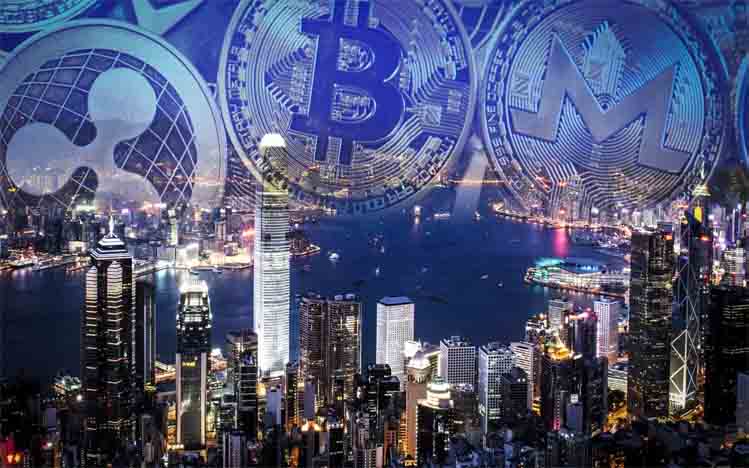 KANALCOIN NEWS – Hong Kong's commitment to become the world's crypto center is unanimous. The government asked banks and various other financial institutions to be more aggressive in serving the crypto industry.
But unfortunately, not all financial institutions welcome this intention. This is known when there are global banking entities who are still hesitant to work on the digital asset industry.
After opening a crypto trading faucet in Hong Kong, the local government gave the red carpet for several global crypto entities to operate immediately. The government and regulators understand that in order to achieve this goal, open access and synergy from all lines are needed.
This is the reason why the Hong Kong Monetary Authority (HKMA) questioned the stance of HSBC Bank and Standard Chartered Bank that they do not accept crypto exchanges as clients. This was done at a meeting that was held last month.
Not only HSBC Bank and Standard Chartered Bank are reluctant to serve the crypto industry. But also the Bank Of China.
This reluctance is not without reason. Because there is a principle difference between banks and crypto. Banking entities prioritize the principles of prudence and trust in conducting their business. Meanwhile, most of the crypto players are considered to only carry out innovation and ignore compliance.
"HKMA encourages banks not to be afraid. There is resistance from the conventional banking mindset. We saw some resistance from senior executives at traditional banks," said one of the sources.
Banks are Reluctant to be Closed
The hesitancy of banks entering into the crypto industry also makes sense. They learned from the FTX explosion case that ultimately dragged many digital financial institutions to the brink of bankruptcy. In addition, the closure of Silvergate Bank and Signature Bank is another reason for the fear of bankers.
This was immediately denied by the HKMA. That said the FTX case won't happen again. HKMA's Chief Executive Officer (CEO), Eddie Yue, said HKMA would allow crypto entities to create an ecosystem there, but it still had to be accompanied by strict regulations.
"A legislative framework that integrates crypto rules will bring transparency and clarity," explained Yue.
But that's not what bankers are most worried about. But the legal consequences when integration has been carried out with the crypto asset industry. Many banks admit that they are worried that when they embrace crypto entities as clients, the bank could be sued. Because he was allegedly involved in money laundering and various other illegal activities.
This is indeed a dilemma for banks. The Hong Kong government wants to develop the crypto industry in the country. But business actors who intersect with this new industry have the potential to get a mandate to carry out anti-money laundering and other matters related to customer problems.
Nonetheless, HSBC and Standard Chartered admit that they are still pushing for the Hong Kong government's policy to make Hong Kong the world crypto center. And Standard Chartered admits that it will continue to have regular dialogue with regulators on various subjects of discussion.
(*)