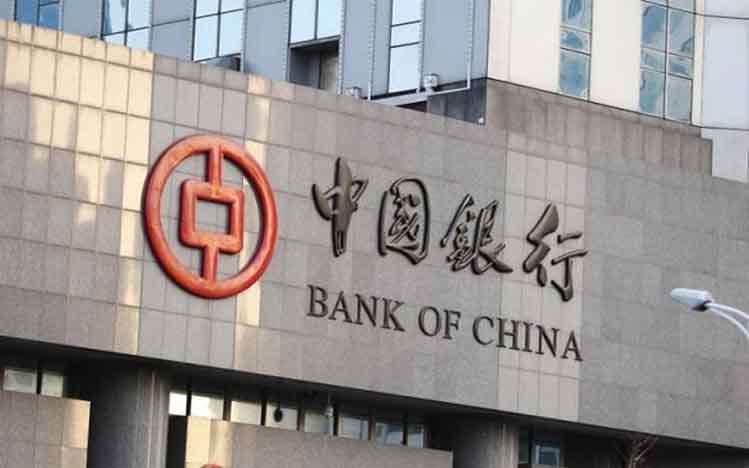 KANALCOIN NEWS – The digital token on the blockchain network is worth 200 Yuan issued by the Bank Of China.
Reporting from Cointelegraph, a subsidiary of Bank of China investment bank, BOCI, announced the issuance of US$28 million worth of digital structured notes printed on the Ethereum blockchain.
"This move makes BOCI the first Chinese financial institution to issue tokenized security in Hong Kong," explained the crypto media.
Bank Of China cooperates with UBS. And Investment banking firm UBS created this digital token product to deploy to its clients in the Asia-Pacific region. And Bank Of China is one of them.
"Working with UBS, we are driving the simplification of digital asset markets and products, for customers in Asia Pacific through the development of blockchain-based digital structured products, specifically designed for customers in Asia Pacific," said Ying Wang, deputy CEO of BOCI.
This includes UBS's development efforts to expand tokenization across structured products, fixed bonds, and repo financing.
UBS has also issued US$50 million worth of tokenized tokenized notes under UK and Swiss law. Digitized on the blockchain licensed there in December 2022.
According to a report from Cointelegraph, Hong Kong which opened crypto exchange access for retail users on June 1st.
Two weeks later, Joseph Chan Ho-lim, Hong Kong undersecretary for financial services and public finance, stated that Hong Kong is actively participating in the blockchain industry. The goal is to establish a stablecoin regulatory framework within a year.
On 16 February Hong Kong issued green bonds worth HK$800 million. These bonds are included in Goldman Sachs' GS DAP tokenization protocol tokens with an annual rate of return of 4.05 percent.
Hong Kong introduced two exchange-traded funds for crypto futures contracts. Then raised more than US $ 70 million before launch. This was done in December 2022.
BOCI's breakthrough is not without its challenges. The United States is putting regulatory pressure on BOCI regarding its ambition to be the main center for the Crypto Industry today.
Hong Kong legislator Johnny Ng invited digital asset trading platforms to open branches in the city. This comes days after the SEC filed a lawsuit against Coinbase for offering unregistered securities.
This is a form of Hong Kong's commitment to create a crypto market in this country. Hong Kong will provide the widest possible space for several popular token companies to market their products in the Chinese administrative territory. Make regulations so that crypto can develop in this country.
Major world banks such as Bank of America and Citygroup have predicted this in advance. That tokenization of the world's assets with crypto is driving trillions of dollars in value to the blockchain.
(*)