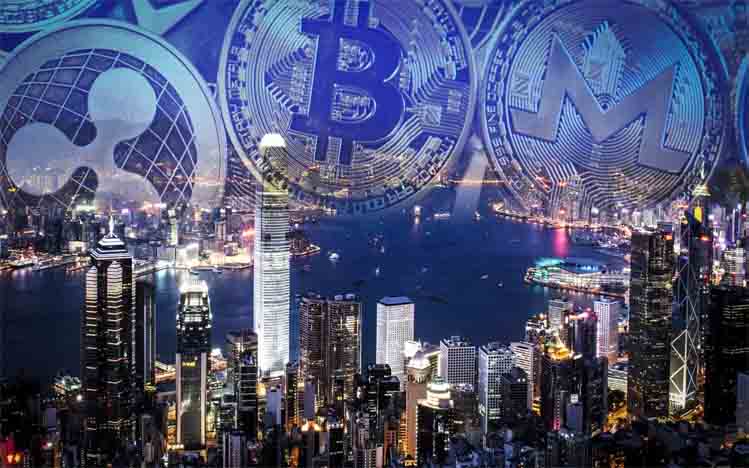 KANALCOIN NEWS – Johnny Ng, a Hong Kong lawmaker shows his support for the crypto industry. By inviting Coinbase and all global crypto exchanges to open their base in Hong Kong.
On his Twitter, he offered an invitation to all global digital asset trading operators to come to Hong Kong on Saturday (10/6). This includes Coinbase.
Johnny Ng welcomes Coinbase and other crypto exchanges to submit applications to legally operate as crypto trading platforms. As well as a number of other further development plans. Johny Ng also hinted at Coinbase's potential to become a public company on the Hong Kong stock exchange.
"Please approach me, and I am happy to provide any assistance for you crypto industry players who wish to operate in Hong Kong," said Johnny Ng on his Twitter.
For information only, Johnny Ng is a member of parliament in the Hong Kong Special Administrative Region (HKSAR). And also a member of the Chinese National Committee of the Chinese Peoples Political Consultative Conference (CPPCC), a political advisory body in the People's Republic of China, 14th.
Hong Kong's Ambition to Be a Global Crypto Hub
The invitation given by Johnny Ng illustrates Hong Kong's ambitious move to become one of the most important crypto hubs in the world. After June 1, 2023, Hong Kong officially started a new regulatory regime for centralized virtual asset trading platforms or VATP.
Through this new regulation, the government allows investors and retail traders to trade legally on a number of crypto assets. Especially those with a large market capitalization. Such as Bitcoin (BTC), Ethereum (ETH), Tether (USDT) and Binance Coin (BNB). On a crypto exchange platform that meets the requirements.
Previously, only investors who met the requirements were allowed. Such as institutional investors and high income retail investors.
Even to welcome this new regulation, Chinese state-owned banks on March 27 were reported to have tried to penetrate a number of crypto businesses. Such as BoCom, Bank of China (BOC), and Shanghai Pudong Development Bank (SPDB).
These two banks have started offering banking services to local crypto companies.
In addition, Hong Kong regulators themselves have urged banks to provide services to crypto companies that already have operating licenses. This insistence has been echoed since April 27.
Greenland Holdings, China's largest property developer whose shares are 46.4% owned by China, on May 17, through its business unit, reportedly plans to apply for a permit to be able to offer crypto trading services in Hong Kong.
For this opportunity, several of China's largest local crypto companies are interested in opening their base of operations in Hong Kong. Like OKX, Huobi, Gate.io, Bitget, and Bybit.
CMCC Global co-founder, Charlie Morris, is quite optimistic about the development of cryptocurrencies in Hong Kong. According to him, a country like Hong Kong has a real opportunity for entrepreneurs or crypto exchange companies to bring their companies to Hong Kong.
(*)
Image Credit: Getty Images