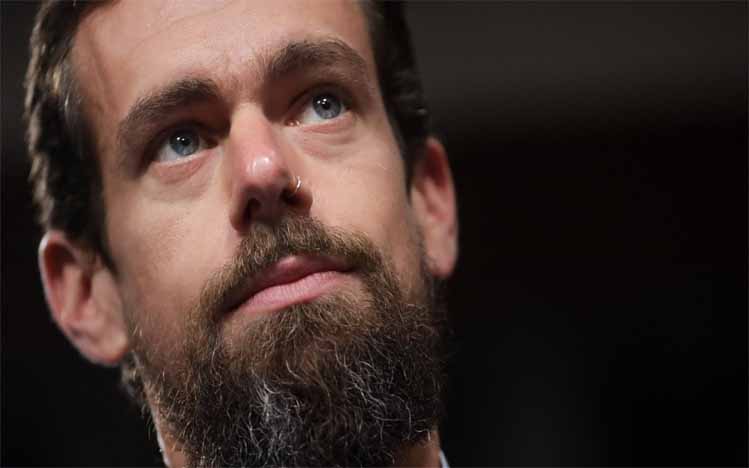 KANALCOIN NEWS – Twitter CEO, Jack Dorsey, has criticized one of the world's largest bitcoin exchanges, Coinbase. This is because Coinbase is reportedly trying to suppress political activity within their company.
Reportedly, Coinbase does not want to determine their political stance in the midst of the United States presidential election which will soon take place last November. In fact, Coinbase did not hesitate to expel its employees who were caught openly calling for support for the United States presidential election.
Knowing this, Twitter CEO, Jack Dorsey, also criticized the main crypto exchange company in the United States last Monday (28/9/2020).
In an upload on his personal Twitter account, which has 4.7 million followers, Dorsey said that Bitcoin cannot be separated from social problems currently being faced by society, including politics. Therefore, Coinbase must act according to what is being faced by the community.
"Bitcoin (aka crypto) is direct activism against an unverifiable and proprietary financial system which has a very negative effect on our society," Dorsey wrote on his Twitter account, as reported by Kanalcoin.com from Cointelegraph.
"It is important at least to educate and connect with the social issues that are being faced by customers every day, "added Dorsey.
Previously, Coinbase CEO, Brian Armstrong, expressed his opinion regarding the political stance within the Coinbase company. For Armstrong, carrying out Coinbase's vision and mission is more important. Currently, Coinbase is simply trying to avoid political and social distractions. On the other hand, Coinbase wants to focus on building an open financial system for the world according to their initial goals.
Dorsey is actually not new to the world of cryptocurrencies. However, the Twitter CEO has been criticized more often for holding progressively conservative political views. Apart from that, Dorsey's opinion regarding criticism of Coinbase does not seem to get much support.
Dorsey appeared to be opposed by the crypto community with many responses stating they agreed with Armstrong's decision not to make a political stance within the Coinbase company.
In fact, Dorsey was heavily criticized by Vice President of the Founders Fund, Mike Solana. Solana said that he did not agree with Dorsey's statement that forced Coinbase to determine its political stance.
Instead, Solana said Dorsey earned hundreds of millions of US dollars through Twitter's business model that fuels the current conflict and political polarization.
Armstrong also has the backing of Adam Draper, son of world-renowned crypto investor Tim Draper. Adam praised Armstrong's decision to take a stand and praised him for having excellent leadership.
"This is the mindset of a leader. We get things done when we all focus on a unified mission. Brian is Jordan in his prime now. If anyone is selling Coinbase shares, I will buy," said Adam.
(*)