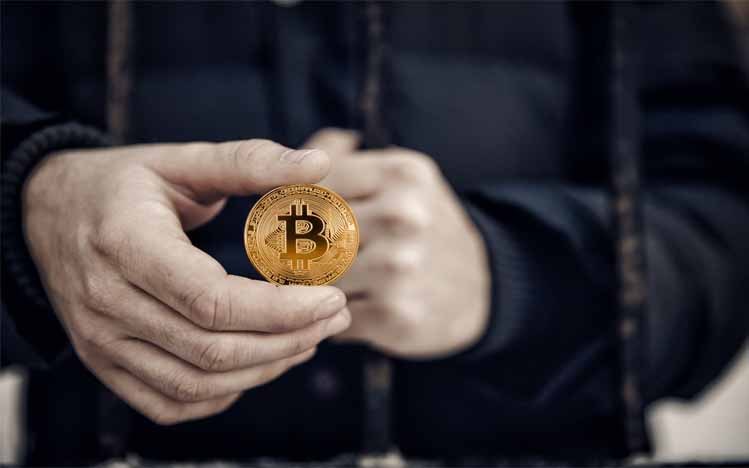 KANALCOIN NEWS – An executive with a Crypto escrow company pleaded guilty to defrauding his client. According to a report by the United States Department of Justice (Department of Justice), an executive from Crypto escrow company, Volantis Market Making, has confessed to committing the crime.
The Volantis executive is reportedly named Jon Barry Thompson. Thompson is a 49 year old male who is a lead at Volantis Market Making. Thompson admitted to defrauding his client of US$3.25 million or equivalent to Rp.48.4 billion.
The fraud was carried out by Thompson in June and July 2018. Thompson reportedly made false statements to the company Volantis, where he worked, to ask for 3.25 million United States dollars.
That much money is said to have been used by Thompson to buy Bitcoin (BTC), which is said to have no risk through third-party intermediaries. Two years later, Thompson finally admitted that he had taken US$3.25 million, Thursday (1/10/2020).
Nevertheless, Thompson admitted that he would not return the money he had taken. This is because Thompson wants to get BTC first from the third party company he wants to buy.
This was conveyed by Acting United States Attorney for the Manhattan section, Audrey Strauss. Strauss said that Thompson handed over a sum of money without first receiving Bitcoin. To date, Bitcoin has not been awarded to Thompson.
"Thompson sent money to third parties without first receiving Bitcoin, and the money was never returned," said Strauss, as reported by Kanalcoin from Cointelegraph.
The United States Department of Justice noted that Thompson had been guilty of claiming that the transaction would have been completed through an 'atomic exchange process'. Apart from that, Thompson is also said to have lied to his company for several days about the status of the funds he took and the cryptocurrency he never got.
For his behavior, Thompson could face up to 10 years in prison. Thompson was indicted on one count of commodity fraud. It is planned that Thompson will undergo trial on January 7, 2021.
In addition to these allegations, Thompson was also indicted in September 2019 on four counts of fraud totaling US$7 million from two different Volantis customers. Assistant Director of the FBI, William Sweeney Jr., stressed that Thompson deliberately used native crypto jargon to deceive his customers.
"Using phrases and terminology that the victim companies do not understand, he allegedly preys on their ignorance about emerging cryptocurrencies," said Sweeney Jr..
In addition to the Thompson case, it is reported that United States authorities are actively investigating attempts to scam cryptocurrencies in various regions. One of them is a crypto scam that happened in Malaysia and Russia last month.
(*)