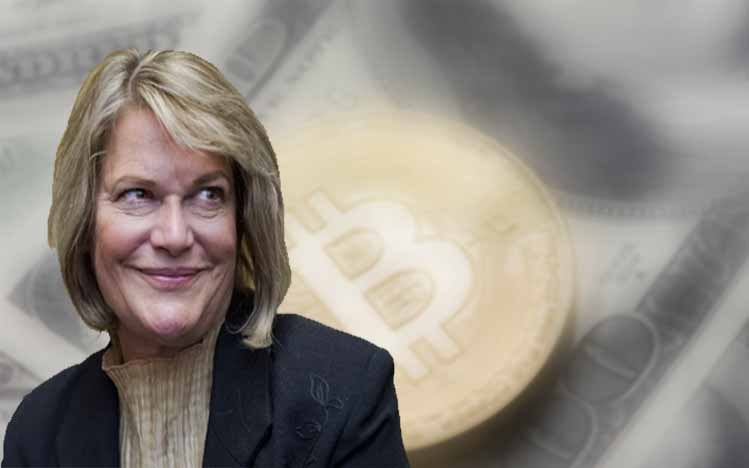 KANALCOIN NEWS – An interesting statement was made by one of the United States senate candidate, Cynthia Lummis. Lummis himself is one of the senate candidates from the Republican Party. Previously, Lummis was a representative from the US state, Wyoming.
Lummis served as the Wyoming county representative for eight years. This time, Lummis volunteered to become the United States senate with the support of the president, Donald Trump.
At the annual event, Wyoming Blockchain Stampede, third edition, Sunday (27/9/2020), Lummis said that he was surprised by the innovation possessed by Bitcoin as a digital asset which is currently booming in the world.
"It was during my time in Congress that I first learned about bitcoin. I was surprised by how innovative bitcoin is with a decentralized public ledger and a fixed supply," said Lummis, as reported by News.Bitcoin.com.
Lummis served as state treasurer for Wyoming. During his tenure, Lummis said he was always looking for good investment assets for the state of Wyoming. This is because Wyoming has enormous savings.
In fact, the state treasurer of Wyoming alone currently manages a very large savings, which is about 20 billion United States dollars. The state of Wyoming gets this huge amount from their abundant mineral resources.
The Wyoming representative admitted that he was worried about the policies issued by the Federal Reserve or the Central Bank of the United States. According to him, the country currently tends to depend on debts that have piled up.
"I have long been worried about the Federal Reserve's quantitative easing program and the amount of debt on which our nation's economic future depends," Lummis said.
Since March 2020, the United States has been recorded as having accumulated a debt of as much as 3 trillion US dollars.
Apart from debts, Lummis admitted that the United States dollar is currently being underestimated as the world's reserve currency. This is because there has been a discourse that the US dollar is no longer the world's reserve currency.
"I want to address America's debt when I go to the US Senate. But I also want to protect the value American workers create through their work. We cannot continue to degrade our currency and hope that American workers' wages and savings will not be affected, Lummis said.
Lummis admitted that he owned his first Bitcoin in 2013 because he believed in the privileges possessed by Bitcoin. In addition, the candidate for the United States senate believes that Bitcoin can be an alternative to the United States dollar.
"Bitcoin to me has shown great promise and may rise as a viable alternative store of value to the US dollar on both an institutional level and a personal level," said Lummis.
"I bought my first bitcoin in 2013 because I believed in the economic power of scarcity and the potential for bitcoin to overcome some of the manipulations in our financial system… Now I am a 'con' and I hodl because like gold I want to keep the relative value of my work over time time," Lummis concluded.