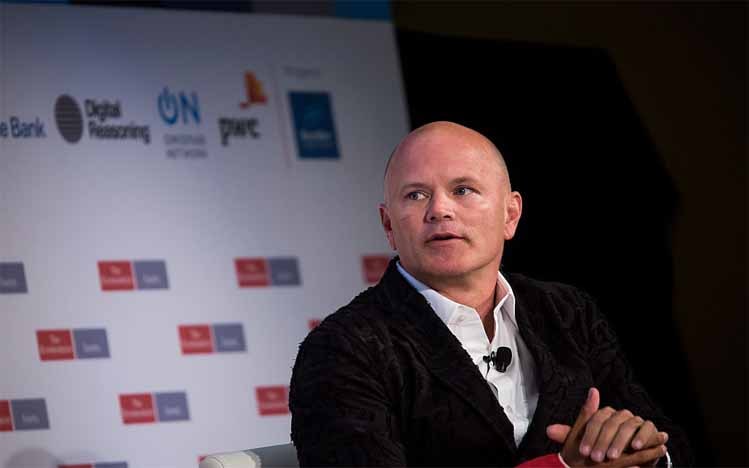 KANALCOIN NEWS – Galaxy Digital CEO, Michael Novogratz, issued a statement that was quite interesting a while ago. Novogratz, who is known to be very loyal to the stock market, said that now is the right time to invest in Bitcoin.
In fact, Novogratz said that now is a dangerous time for investors to trade and transact on the stock market. This is none other than because the agenda ahead of the United States presidential election is getting closer.
Novogratz was indeed very sensitive to Bitcoin and gold investments. However, recently, the United States billionaire said that it is not bad to own Bitcoin. Novogratz also said that Bitcoin is slightly better than gold.
In an interview with CNN's Markets Now, Wednesday (23/9/2020) local time, Novogratz explained his views on the best investment ahead of the United States presidential election to be held in November 2020.
Novogratz said that the shares of several large companies, such as the Nasdaq, Apple and Tesla, were very high. However, he did not rule out that the three stocks will likely fall over the next 40 days.
Novogratz believes that the volatility and risk that the stock market has today is very high. In fact, Novogratz believes the Nasdaq could easily drop below $10,000 and 10 to 11 percent of its current price.
"I think in the short term we see high (price) on Nasdaq, we see high (price) on Apple, we see (price) high on Tesla," said Novogratz, as reported by News.Bitcoin.com.
"I think between now and the election, volatility remains high and risks are lowered," Novogratz continued.
Therefore, Novogratz said that now is a dangerous time to invest in the stock market. Joe Biden's victory, as Donald Trump's challenger, will also greatly affect stock market conditions.
"I think it's a very dangerous time to be in the (stock) market. I've been taking a lot of risks and waiting for better, clearer, better entry points…. I think selling dollars will be a continuing trend," said Novogratz.
"There will be time to buy stock again but I think with this election literally 40 days away, if Biden wins, he raises taxes and he raises capital gains taxes, to be specific. The market will not digest well."
"I think Biden will win. I lost Nasdaq (shares), I lost some Apple (stocks), (and) I lost (shares) Tesla," Novogratz added.
Novogratz admits that he currently prefers to invest in Bitcoin rather than gold. According to Novogratz, investors should at least have a portfolio in Bitcoin.
"Yes yes. The average investor should have 1% to 3% of their portfolio in bitcoins. This is an amazing 'fence'," said Novogratz.
"I think gold and bitcoin are very similar assets. Why I prefer bitcoin is because it is much earlier in the adoption cycle," Novogratz added.
(*)