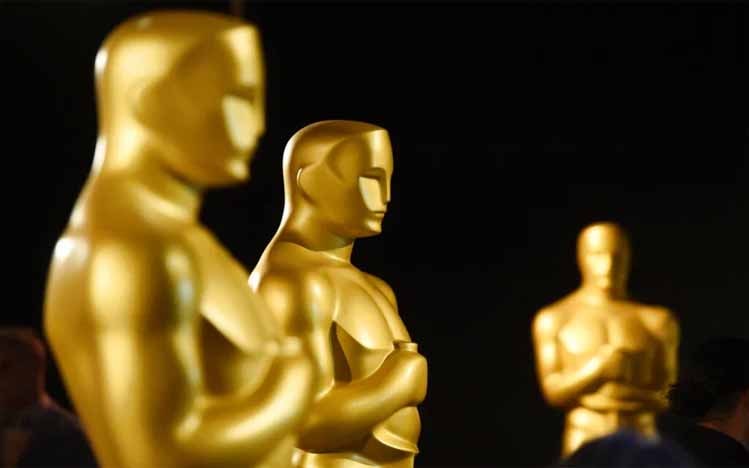 KANALCOIN NEWS – Now Hollywood's top actors and actresses are rumored to be receiving NFT as a symbol of the award. The NFT that will be awarded includes the late actor Chadwick Boseman. Proceeds from the NFT auction will be donated to the Colon Cancer Foundation.
As is known, the actor who played King T'Challa in the Black Panther film died in August last year due to colon cancer.
Not only for Chadwick, a project will be created to distribute NFT in gift bags which will be given to 25 actors, actresses, and directors who will receive awards in the world of cinema. The project was formed in partnership with marketplaces Rarible, Metaversal, and AdVenture Media.
In this year's Oscar event, there will be 25 people from 115 nominations who will receive 3 NFTs in unofficial gift bags. Those who will receive it are the nominees in the categories of best actor, best actress, best supporting actor, best supporting actress, and best director.
The digital works that will be given are the works of artists Jon Noorlander, Shaylin Wallace, Rocco DiSpirito, and friends. The NFT will be made by including the names of the candidates in their respective categories.
Especially for the winner of each category, an additional NFT will be given to be auctioned on Rarible. Part or all of the auction proceeds will be donated to selected charities.
Because the NFT does not have a physical form, the recipient of the NFT will get a ticket in each gift bag given. This is done so that NFT recipients claim their tokens through the Portis wallet.
One of NFT's digital curators, Yossi Hasson, revealed the motivation behind giving NFT to Hollywood filmmakers.
"The motivation for distributing NFT in gift bags is to show what can be done with NFT, raise awareness of the charities we support and pay tribute to the extraordinary achievements these candidates have achieved," he explained.
"We invite these artists to enjoy the moment with some of the most inspiring digital artists and the public who buy their work."
Among the NFTs awarded is a work created by 3D animator Andre O'Shea in homage to Chadwick Boseman. Despite his passing last year, Chadwick still earned an Oscar nomination for his role in Ma Rainey's Black Bottom.
In response to this phenomenon, several experts revealed that it is time for the Hollywood film industry to change its direction to the blockchain system. This can allow new creators to bypass the traditional Hollywood exclusive route by distributing power in the Hollywood industry evenly.
Meanwhile, a number of film and TV projects related to the crypto industry began to emerge as this system became known to the public.
One of the projects that will start filming this year is the crypto comedy 'Hold On for Dear Life', an anecdote of the term hodl.
This comedy series, which is planned to run for 10 parts or 10 episodes, can also be categorized as NFT.
(*)