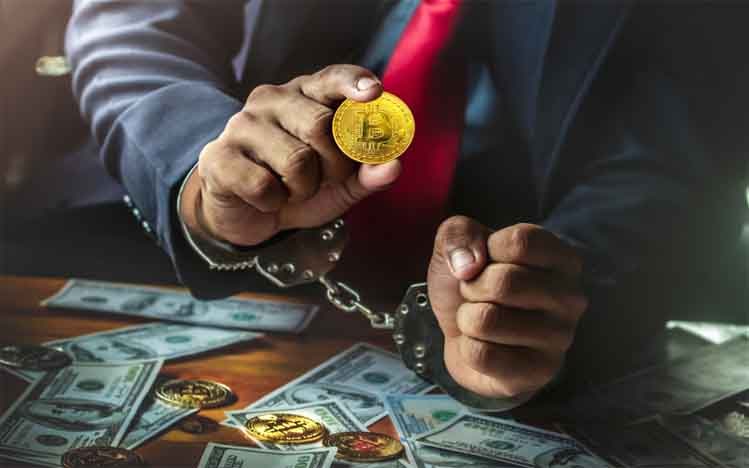 KANALCOIN NEWS – The case of the Ponzi scheme masterminded by Arbistar in Spain has now been taken over by the Spanish National Court of Investigation. After a judge in Tenerife was detained, now a judge from a national legal entity will take over the task of conducting an investigation into the Arbistar Ponzi scheme case.
According to a report by the Spanish media, El Pais, quoted by Kanalcoin.com via News.Bitcoin.com, Judge Jose Luis Calama is the party that has agreed to take over the investigation into the case of the Arbistar 2.0 SL company.
The case is now suspected to have claimed 1,127 victims of fraud. However, the government estimates that the number of victims could be much higher, reaching 32 thousand people.
Not only that, the losses caused by the Arbistar Ponzi scheme fraud case are enormous. This is because the amount of money lost as a result of Arbistar's actions could reach more than 100 million euros.
However, law enforcement reportedly managed to return more than 41 million euros in damages in the interim. Judge Calama also revealed that the Arbistar Ponzi scheme case could be the largest fraud case in Spain related to cryptocurrencies in history.
Arbistar's victims in Spain currently include residents in 30 of the total 50 provinces in the country of Matador.
Arbistar's CEO, Santiago Fuentes, is currently on probation. Together with his accomplices, Fuentes is suspected of not only being involved in the Arbistarini Ponzi scheme fraud case, but also having been involved in various criminal cases, such as fraud, falsification of commercial documents, and being a member of a criminal organization.
The good news is that two of the Arbistar members who were on the run and wanted by Interpol are now reported to have surrendered to the Spanish authorities.
Judge Calama's statement regarding the number of victims and losses caused by the Arbistar Ponzi scheme fraud case is actually nothing new in this case.
A similar opinion was also conveyed by lawyer Carlos Aranguez who is the representative of 130 victims of the Ponzi Arbistar scheme. In December 2020, Aranguez stated that the magnitude of the impact triggered by the Arbistarini Ponzi scheme could be categorized as the largest digital fraud in Spain.
Victims of the Ponzi Arbistarini scheme apparently include not only residents who live in Europe, but also in Latin America. Aranguez himself became a lawyer representing victims from Mexico, Venezuela, France, Andorra and nearly 20 Spanish provinces.
The victims claimed to have invested in Arbicorp's bot. Arbicorp initially promised a fantastic amount of results, namely 28% of the initial capital.
But unexpectedly, Arbicorp suddenly announced the freezing of accounts belonging to more than 120 thousand investors on September 12 2020 on the grounds that there was a failure in one of their crypto transaction bots.
(*)