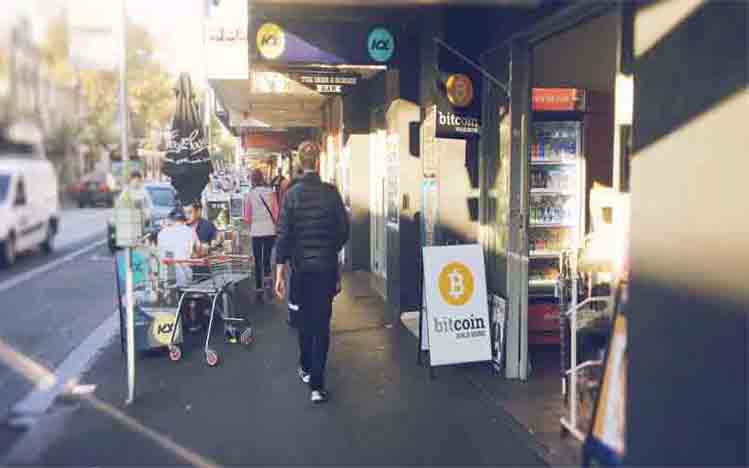 KANALCOIN NEWS –  Local news, 9Finance, owned by Australia, reported the news that on March 1, 2018, the Australian cryptocurrency exchange, namely Bitcoin.com.au, opened the purchase of Bitcoin (BTC) and Ethereum (ETH) at 1,200 newsagents throughout Australia. Purchases require only digital currency as cash, phone number and email address only.
Bitcoin.com.au, which has been in operation for around 18 months, describes itself on its website as "one of the first independent Bitcoin exchange networks in Australia." March 1, was the first time the exchange offered to buy ETH, having previously only sold BTC.
Bitcoin.com.au CEO Ruppert Hackett sees that introducing BTC and ETH to retail will make cryptocurrencies more recognizable and more user-friendly.
"The fact that you can now buy some BTC and ETH in the same place, as you would buy a soft drink, can show how crypto is. For anyone who was hesitant to buy Bitcoin because it all seemed too complicated, this is the perfect setup that takes the fear factor out of investing with digital currency," said Hackett in an interview he conducted.
To purchase crypto from participating Australian newsagents, consumers must first have a dedicated crypto wallet, then they can perform a QR wallet core scan using an iPad mini. Bitcoin exchanges have prepared a minimum buy of 50 AUD (about $39 USD) worth of BTC or ETH.
Bitcoin.com.au was going to charge a 5 percent transaction fee, but that fee has been removed as a special gift on the first day of purchase, March 1, in a special promotion that coincided with Bitcoin.com.au's expansion into Ethereum transactions.
Previously Australia also stated that it had made steps to bring their crypto and technology into the traditional financial and retail environment.
Meanwhile last December, the Australian Securities Exchange (ASX) announced that they would start using Blockchain technology in processing equity transactions.
At the end of January, Brisbane National Airport also said that they had started the process of creating a cryptocurrency-friendly airport terminal, so that all related businesses could accept Bitcoin, Ethereum, and Dash as means of payment.
(*)