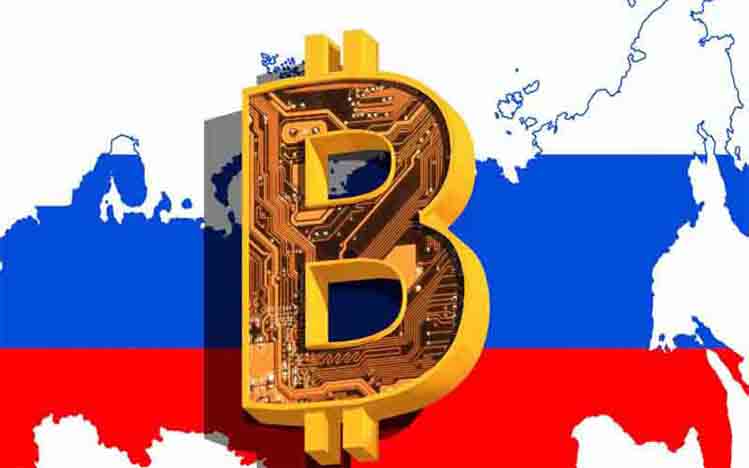 KANALCOIN NEWS –  Russia has now acknowledged that the popularity of Bitcoin and its potential to solve a variety of problems are deeply troubling to the current financial system. Countries that have previously banned the use of cryptocurrency transactions, instead announced that they would soon issue a policy allowing Cryptocurreny.
Vladimir Putin as President of Russia has provided a report regarding the legality of buying and selling using cryptocurrency through predetermined regulations.
A report published by the Newspaper of the Russian Parliament, says that the law regarding cryptocurrencies will come into force on July 1, 2018. According to the report, 2 bills are about to be approved by the Central Bank of Russia and the Ministry of Finance of Russia. This regulation was created with the aim of establishing a legal basis for conducting ICOs in Russia, in addition to regulating the turnover of the crypto market.
According to Anatoly Aksakov, chairman of the State Duma Committee for the Financial Markets, he said that although a consensus has been reached on the main regulations, until now there are still contradictions between the Central Bank and the Ministry of Finance.
"The Central Bank opposes the legalization of this type of digital currency, because in this case citizens can start actively investing in cryptocurrencies, without taking into account the possible risks."
In the draft law that will soon be enacted by the Central Bank, only commercial organizations and individual entrepreneurs can attract investments in the form of crowdfunding.
Meanwhile, according to Venera Shaydullina, who is a senior lecturer at the Department for Legal Regulation of Economic Activities of the Financial University, said that finance is under the control of the Russian Federation, meaning that non-profit organizations will not be able to attract investment.
Meanwhile according to Shaydullina, he said "Otherwise the law will involve investment outflow from the country, with respect to setting stringent requirements, both for investment locations as well as investors and ICO projects. In addition, the new regulatory framework should not contain requirements rigidity for cryptocurrency users. There should be no limit to the amount of investment attracted or the amount invested by an investor."
Just this past January, CoinJournal provided a news report that Russia's finance ministry had published a bill entitled 'Digital Finance Assets', setting out the framework for regulation of cryptocurrencies, tokens, and ICOs in Russia.
If Russia goes ahead and legalizes cryptographic data, then citizens will be able to buy and sell on the market through licensed exchanges, which must be registered in Russia, and comply with national laws for securities.
However, they are not allowed to use cryptocurrencies as a means of payment as the Russian ruble remains the only one legalized in the country.
(*)