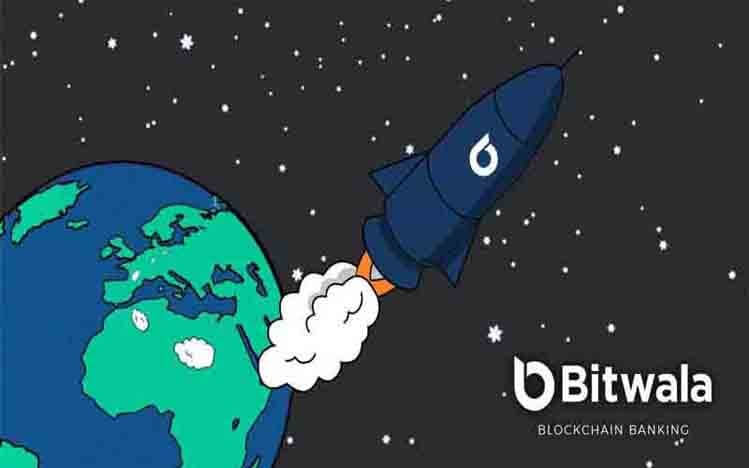 KANALCOIN NEWS –  A report released by Cointelegraph Deustch on February 27, 2018, reported that a Blockchain-based service provider in Germany, Bitwala, had just announced that he would soon launch his banking service, namely "crypto-first". This service will be made especially for customers in Germany, complete with accounts, international bank account numbers or IBAT, SWIFT codes, and also customized MasterCard credit cards.
Currently the application process is underway and is directly supervised by the German Federal Financial Supervisory Authority or BaFin, in order to obtain approval for the service development project. The payment service provider also highlighted that German deposit insurance will cover customers' funds of up to 100,000 Euros.
This service, which is labeled "Blockchain Banking", will offer Bitwala customers a comprehensive package for trading and paying for transactions using Bitcoin or other currencies.
The advantages of using the Blockchain system will also greatly benefit customers, because the system is decentralized based on data, and customers may not have to provide personal information when making these transactions.
With an integrated bank account, it is very possible to make transactions by means of ordinary bank transfers or using a credit card.
This is Bitwala's second attempt to offer a dedicated debit credit card for crypto. Bitwala really hopes that the plan this time can run smoothly without any hindrances and without any restrictions on certain regulations. Because Bitwala's previous plan failed when Visa stopped operations by providing a Wavecrest debit card service.
It was not only Bitwala that suffered, almost all crypto card providers also suffered from the restrictions imposed by major credit card companies.
Even Opet, which is a crypto-based startup company in Switzerland, had to close its business because the main card provider refused to partner with them.
(*)