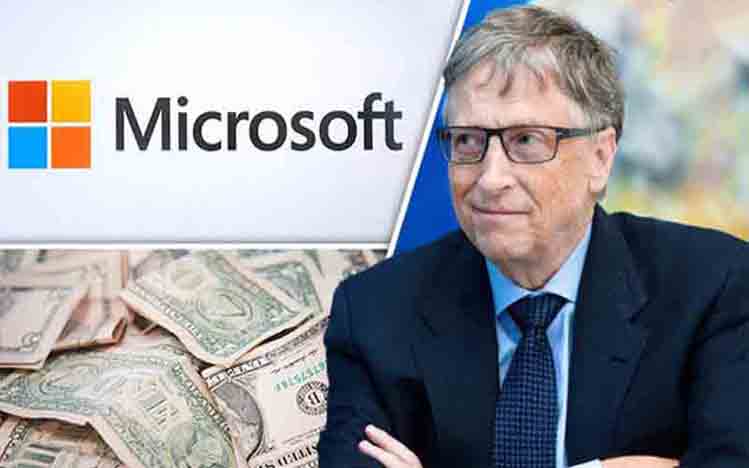 KANALCOIN NEWS –  On February 27, in the "Ask Me Anything" session with Reddit, Bill Gates, who is the main founder of Microsoft Corporation, made a statement that was quite a stir among Reddit users. He stated that cryptocurrencies are "a technology that is very scarce and can lead to immediate death."
According to Gates in one of his writings, he delivered:
"The main feature of cryptocurrency is anonymity or no one knowing who is doing it. I never thought that this was a good thing. The Government's ability to spot money laundering and tax evasion and terrorist financing is excellent. Currently, it cannot be denied, crypto has been used as a transaction tool to buy fentanyl and other drugs so that it can be said that this is a rare technology that causes death directly. I think the speculative wave that was in this ICO and currency is very risky"
Meanwhile, online drug purchases are starting to increase, most drug users are still buying and selling drugs using "traditional" methods.
According to a survey conducted by Drag Survey in 2017, regardless of the country, less than half of drug users buy illegal drugs through the dark network, regardless of country. Meanwhile, the percentage of drug users through the dark network has now reached 10.1%.
Gates' statement in fact elicited harsh criticism from Redditors who participated in the discussion. Meanwhile, several other people gave Gates an opinion so he could re-read things related to Bitcoin. Others responded with disapproval that Bill Gates gave a response to influence the crypto market just by his high-profile status.
When one user presented evidence that fiat currency could also be used for illegal activities such as money laundering, tax evasion, terrorist financing, or purchasing illegal drugs, Gates said that a physical presence would be required which would make activities and transfers more difficult.
"Yes, anonymous money can be used for illegal things but you also need to be physically present in order to transfer so things related to theft can be more difficult"
On another occasion, in an interview conducted with Erik Schatzker on the Bloomberg Smart Street Show, Gates once stated that "Bitcoin is better than money."
Additionally, as part of its "Financial Services for the Poor" initiative, the Bill & Melinda Gates Foundation has sponsored the development of a Blockchain infrastructure for merchants in Kenya to accept crypto in Iraq.
While, until recently Gates remained skeptical of cryptocurrencies, the underlying blockchain technology is still of great interest to Microsoft Corporation
Last year, Microsoft participated in several business initiatives related to blockchain development technology, such as Microsoft Azure or Coco Framework.
Recently, the company announced that they wanted to integrate a Blockchain-based decentralized ID in one of Microsoft Corporation's applications. Microsoft also decided that the Blockchain technology and protocol was a perfect fit for their project, creating a secure and decentralized form of digital identity.
(*)