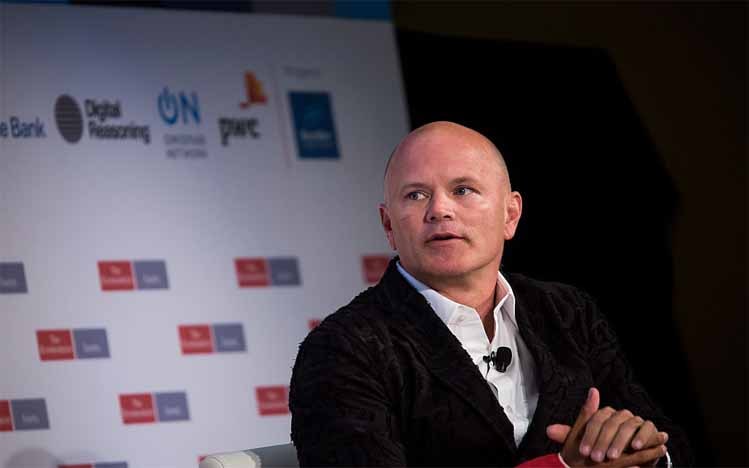 KANALCOIN NEWS – Mike Novogratz advises the public to allocate a higher percentage of funds to Bitcoin. According to Novogratz, Bitcoin will not return to zero value like some stocks or other assets.
Mike Novogratz himself is the founder and CEO of Galaxy Digital who is also known as a pro with Bitcoin. Apart from that, Novogratz is also said to already have a portfolio in the bitcoin sector.
In a new interview with CNN journalist, Julia Chatterley, on Tuesday (8/12/2020) local time, Novogratz said that investors must increase their investment portion in the current bitcoin sector.
Previously, Novogratz had suggested that investors should allocate approximately 1 percent of their net worth to botcoin (BTC) assets and other cryptocurrencies. However, last November, the CEO of Galaxy Digital advised the public to invest up to 3 percent into BTC and HODL for the next five years..
Novogratz also added that new investors can invest their funds by 5 percent in cryptocurrency assets. Novogratz believes that bitcoin will never return to zero again. In fact, investors can get multiple incomes.
"I think new investors can allocate 5% of their funds into Bitcoin assets," said Novogratz as reported by Kanalcoin.com from Cointelegraph.
"Bitcoin is not going back to zero… Bitcoin can definitely trade back at $14,000. You can lose 30-40%, but you don't lose 80-90% of your money," said Novogratz.
Novogratz even believes that Bitcoin has fulfilled its role as digital gold. But only that, the CEO of Galaxy Digital also said that one day the volatility of Bitcoin will decrease. It is based on the stability around Bitcoin that is currently happening.
Novogratz currently has an estimated net worth of $700 million. When asked about how much of Novogratz's wealth was invested in Bitcoin, the Galaxy Digital CEO mentioned quite a large number.
Novogratz admits that the funds he invests from his wealth in Bitcoin are 50 percent. Apart from Bitcoin, Novogratz also advises the public to invest their funds in other cryptocurrencies, namely Ether (ETH).
Novogratz recommends that society invest some of its wealth in Ether. That's because Ether has been "striving hard" as the number two high-value token after Bitcoin so far.
Apart from that, there is a crypto currency in the form of altcoins which is also suggested by Novogratz. However, specifically for altcoins, Novogratz asks the public to be careful because some altcoins will have a high value in the future, while others may not.
Novogratz was once known for his controversial statements regarding Bitcoin price predictions. Novogratz once predicted that the price of Bitcoin could reach $ 20 thousand to $ 65 thousand per coin someday.
(*)