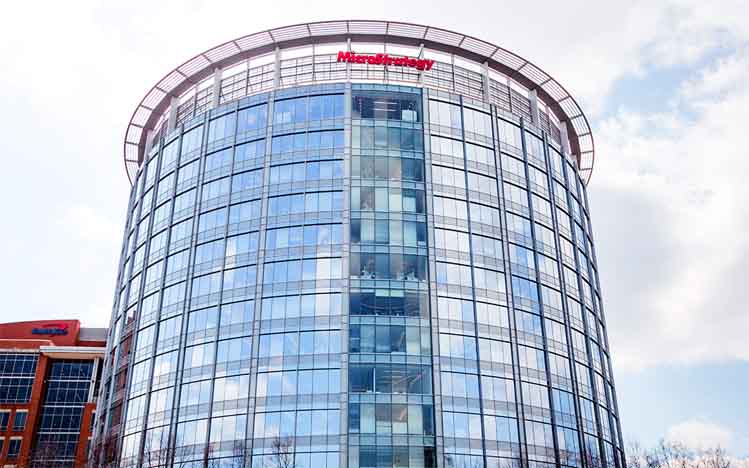 KANALCOIN NEWS – Business intelligence and mobile software company, Microstrategy Inc., has reportedly prepared a $400 million fund to expand their investment in the bitcoin sector. Previously, Microstrategy also had investments in bitcoin.
Microstrategy Inc itself is a company engaged in business intelligence and mobile software. Microstrategy shares have also been listed on the world's electronic stock exchange, the Nasdaq. According to bitcointreasuries.org, Microstrategy is a publicly traded company with the largest bitcoin reserves in the world.
Microstrategy currently has bitcoin reserves of 40,824 bitcoin (BTC). The number of bitcoins has a very high value, which is equivalent to $ 776 million. This value is adjusted to the value of bitcoin which currently reaches $ 19 thousand per coin.
Microstrategy last bought some Bitcoins on December 4th. The technology company bought 2,574 BTC for $50 million.
Previously, Microstrategy had also bought bitcoin in August and September. During those two months, the company Microstrategy has purchased bitcoins with a value of up to $ 425 million.
This time, Microstrategy has prepared a new fund of around $400 million which was obtained from the sale of their convertible notes to investors. The $400 million fund is expected to add 21,000 BTC to Microstrategy's portfolio.
Based on Microstrategy's official statement, the company is still waiting for the identification of working capital needs and other general corporate goals to make the investment. Nevertheless, this investment plan is in accordance with the treasury reserve policy.
"Microstrategy intends to invest the net proceeds from the sale of convertible notes in bitcoin in accordance with the treasury reserve policy pending identification of the company's working capital needs and other general objectives," Microstrategy said in a statement, quoted by Kanalcoin.com from News.Bitcoin.com.
Convertible notes themselves are short-term debt that is converted into equity or cash. These convertible notes will later be sold to institutional investors. However, not all institutions can buy the convertible note. Only certain institutions that meet the requirements can purchase these convertible notes.
The convertible note sold by Microstrategy will mature on December 15, 2025. Microstrategy will pay interest on their convertible notes twice a year.
In fact, the value of Microstrategy's shares went up because of the rising bitcoin price. This is because on Monday (7/12/2020), Microstrategy's share price was $336.21 per share. This value increased by 2.51% from the previous price.
In fact, last Monday's price doubled from its price in early November which only reached a price point of $184 per share. Over the past year, the highest share value of Microstrategy has been $358 and the lowest has been $90.
(*)