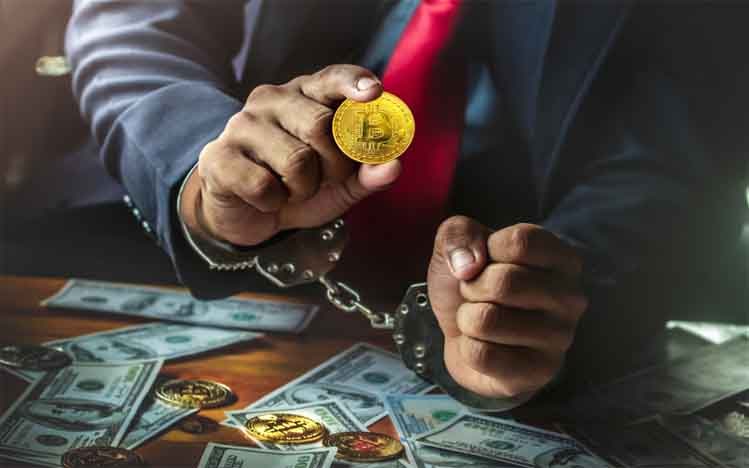 KANALCOIN NEWS – The mastermind behind the Ponzi scheme scam, Matthew Piercey, was finally apprehended by the FBI after escaping on a sea scooter in Lake Shasta. Piercey will receive charges for all the fraud he has done so far.
Piercey is an operator accused of being the mastermind behind two companies that tricked investors into investing in cryptocurrencies and other investments. Reportedly, Piercey received US$35 million from his victims.
Some of the areas that Piercey is said to offer its victims are cryptocurrency mining, life insurance and other assets. These programs are offered to investors who are not very familiar with cryptocurrencies.
Chronology of the Arrest of Matthew Piercey
Based on reports from the Californian media, The Sacramento Bee, Piercey managed to escape using his truck. Piercey drove the truck from his home in Redding, California.ornia.
Piercey managed to escape in his truck through a residential area of the city and made two turns on Interstate 5. In the end, the 44-year-old man stopped his vehicle on the shore of Lake Shasta.
Then, Piercey tried to escape using a sea scooter and spent 25 minutes. Piercey propels his sea scooter at 4 miles per hour. However, after Piercey got out of the lake, the FBI caught him.
The arrest process, which lasted for an hour, was ultimately fruitful for the FBI and unlucky for Piercey.
Fraud Performed Since 2015
Piercey is suspected of having been defrauding his victims since 2015. Piercey uses two of his companies, namely Family Wealth Legacy LLC and Zolla Financial LLC.
The fraud carried out by Piercey used an investment product scheme, namely cryptocurrency mining products, health care investments, and securities.
By the time Piercey was arrested, it was reported that the two companies had collected US$35 million from their victims. Piercey emphasized to his victims to provide funds of at least 50 thousand United States dollars for investment.
However, Piercey's lawyer, Joshua Cons, said that his client also seems to have no knowledge of the cryptocurrency scheme, despite committing fraud in the cryptocurrency field..
"I didn't know they knew what they were doing with the cryptocurrency," said Cons, quoted by Kanalcoin.com from Cointelegraph.
From the results of the fraud, Piercey is believed to have used 2.5 million United States dollars to renovate two homes and his credit card bills. Meanwhile, Piercey's crew, Kenneth Winton, is also said to have used US$1 million to build a houseboat.
With the various charges directed against him, Piercey could be sentenced to a life sentence if proven guilty of committing the various frauds in question.
(*)