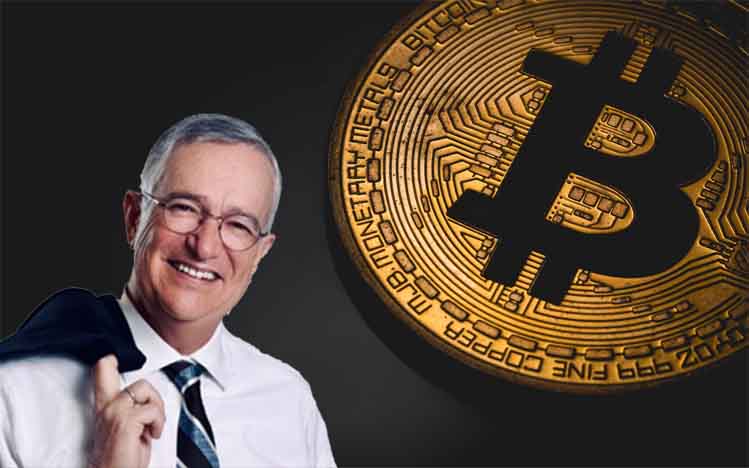 KANALCOIN NEWS – There is good news for Bitcoiners around the world. The reason is, one of the richest people in the world today decided to participate in Bitcoin investment. This indicates that Bitcoin is increasingly in demand.
The richest person in the world in question is Ricardo Salinas Pliego. Salinas is the 166th richest person in the world and is the second richest person in Mexico. Reportedly, Salinas invests 10 percent of its liquid portfolio in Bitcoin. This was conveyed by Salinas via his Twitter account on Tuesday (17/11/2020) local time.
In his tweet via the @RicardoBSalinas account, Salinas uploaded a video showing himself throwing a pile of money in a plastic bag into the trash. The money is likely to be the Venezuelan currency, Bolivar.
In the video, Salinas emphasizes that paper money is meaningless. He also mentioned that we need to diversify our investment portfolio.
"Paper money is meaningless. That is why it is always good to diversify our investment portfolio," said Salinas, quoted by Kanalcoin.com from Cointelegraph.
The Bolivar itself is Venezuela's currency which was redenominated in 2018 due to a very severe economic crisis. At that time, Venezuela experienced very high inflation and made the value of their currency meaningless.
Hoy les recomiendo EL PATRÓN BITCOIN, este libro es el mejor y más importante para entender #Bitcoin.

El Bitcoin protege al ciudadano de la expropiación gubernamental.

Muchas personas me preguntan si tengo bitcoins, SÍ. Tengo el 10% de mi portafolio líquido invertido en el ???????? pic.twitter.com/6LtFVCXvuA

— Ricardo Salinas Pliego (@RicardoBSalinas) November 17, 2020
it didn't stop there, Salinas again uploaded a tweet on his Twitter about Bitcoin. In this tweet, Salinas recommends a book called The Bitcoin Pattern. In the book, Salinas understands that Bitcoin can make citizens free from government takeovers.
"Today I recommend The Bitcoin Pattern, this book is the best and most important for understanding #Bitcoin. Bitcoin protects citizens from government takeover. Many people ask me if I own bitcoins, YES. I have 10% of my liquid portfolio invested," Salinas wrote in a tweet on his personal Twitter account.
Salinas' decision to enter the Bitcoin investment world was apparently warmly welcomed by many Bitcoiners, including Dan Held from Kraken.
Held replied to Salinas' tweet by providing a code to immediately launch Salinas' company into the Bitcoin world as well. Salinas replied and said that his company was already in the process of adopting the bitcoin system. The adoption process has been carried out since 2016 when Grayscale's Bitcoin Investment Trust was launched.
Salinas himself was born in Mexico City in 1955. The 65-year-old man is the founder and CEO of Grupo Salinas which operates in the media, telecommunications, finance and retail businesses. In addition, Salinas is also the head of Azteca TV which is the second largest media in Mexico.
Apart from investing in Bitcoin, Salinas admits that he also invests 90 percent of his liquid portfolio in precious metals.
(*)