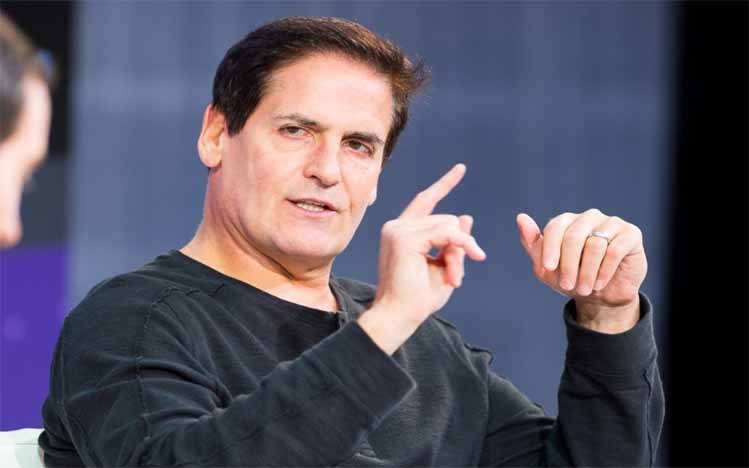 KANALCOIN NEWS – Investor and owner of the Dallas Mavericks basketball club, Mark Cuban, recently issued a shocking statement. Cuban said that invest in Dogecoin (DOGE) would be better than buying a lottery ticket.
This was conveyed by Cuban in a talk show with Ellen DeGeneres on Tuesday (27/4/2021) local time. During the event, Cuban spoke with Ellen to discuss the DOGE phenomenon and the non-fungible token or NFT.
Reported by Kanalcoin.com from Coindesk, Cuban said that the DOGE phenomenon can be considered quite confusing. The reason is, Dogecoin originally started as a useless cryptocurrency meme. However, DOGE has now transformed into a digital currency.
"Cryptocurrency is just an asset to invest. Bitcoin is a kind of digital version of gold. Ethereum is a digital version of currency," said Cuban.
"And then you get dogecoin, which is nice. However, the strange thing about it is that DOGE went from being a joke cryptocurrency now to being a digital currency," Cuban continued.
The man known as the 'Shark Tank' even invited his 11 year old son named Jake to study investing using Dogecoin. Cuban and Jake invested $30 in DOGE.
"So, the question everyone wants to know is, is Dogecoin a good investment? And this is the reason I asked Jake to be in it," Cuban said.
Nevertheless, Cuban said that he did not guarantee that Dogecoin was the best investment one could have. It's just that people can choose DOGE as their current investment.
"DOGE isn't necessarily the best investment you can make, but you can buy it on Robinhood, and registering and trading on Robinhood is free. So that's the first advantage," said Cuban.
The second thing that causes Cuban to say that Dogecoin is one of the cryptocurrencies that many people can invest in is that the price is very cheap. In fact, Cuban said that it is better to use the money you have to buy DOGE than to buy lottery tickets.
"The second thing is that it costs about 26 cents per dogecoin. So, if you go out and spend five, 10, 15 dollars, that's a better investment than buying a lottery ticket. And you know what? The price can go up," said Cuban.
"Dogecoin has also become a digital currency, which is crazy if you think back to what it was originally like," Cuban added.
Cuban emphasizes once again that he does not call DOGE the best investment in the world today. However, investing in DOGE can be the first step to learn and dive into the world of cryptocurrencies.
"However, DOGE is much better than a lottery ticket and it's a great way to learn and start understanding cryptocurrencies," Cuban concluded.
(*)