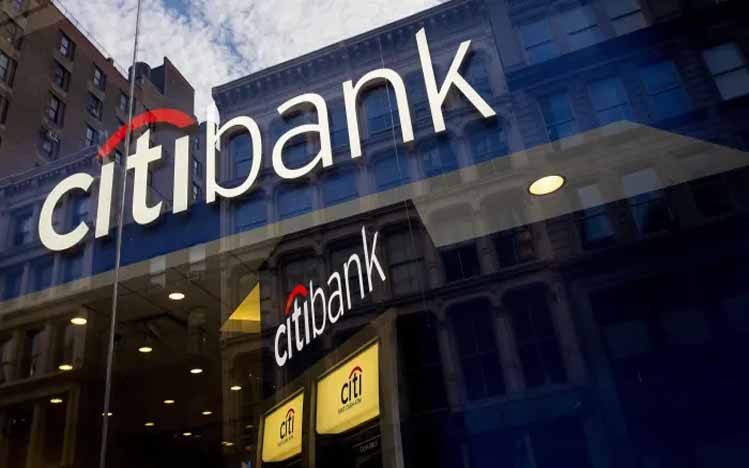 KANALCOIN NEWS – Citibank as the largest bank in the United States, reports that it has seen interest in the Bitcoin cryptocurrency (BTC) grow significantly. Bitcoin growth has been rapid across the spectrum of clients, including large asset managers.
Currently, the bank is planning to launch its own cryptocurrency service. The reason is, the company sees that nowadays more and more banks are offering services related to buying and selling bitcoin. Some of the banks in question are Goldman Sachs and Morgan Stanley.
Reported by Kanalcoin.com from News.Bitcoin.com, Citigroup plans to launch a private cryptocurrency service because it sees increasing customer interest. This was reported by the Financial Times on Friday (7/5/2021).
However, no official decision has been made regarding cryptocurrency services with Citigroup. It's just that, quoting a statement from the bank's head of global foreign exchange, Itay Tuchman, said that currently the company is considering trading, banking and customer rights, as well as financing related to cryptocurrencies.
Meanwhile, Citigroup's Executive Director confirmed Citi has seen bitcoin interest accumulate very quickly. Evidently, the acceleration is happening across clients, managers, and other leads.
Hot news from Citigroup that plans to launch cryptocurrency services, comes when banks expand their services to cryptocurrencies. For example, a bank from the United States, Goldman Sachs, has launched bitcoin derivatives trading.
In addition, the bank has also reinstated the bitcoin trading desk. The goal is to offer a "full spectrum" of bitcoin investments.
Furthermore, Morgan Stanley, as an investment bank and retail broker based in New York, first offered customers to have access to bitcoin funds. In fact, JP Morgan is reportedly planning to offer cryptocurrency services more broadly.
Meanwhile, hundreds of other smaller banks are reportedly planning to offer clients the purchase, sale, and storage of cryptocurrency assets through active bank accounts.
Seeing this phenomenon, several analysts from Citigroup are optimistic about bitcoin services. Even though bitcoin was at its lowest point last March, Citigroup is optimistic about its movement.
In fact, when it passes the critical point, bitcoin is able to become the currency of choice for international trade. Then, in November last year, Citigroup predicted that by the end of this year, bitcoin would be trading at $318.
Currently, as of Sunday (9/7/2021), the bitcoin price is being traded at IDR 856 million. It is undeniable, slowly its existence has increased.
(*)