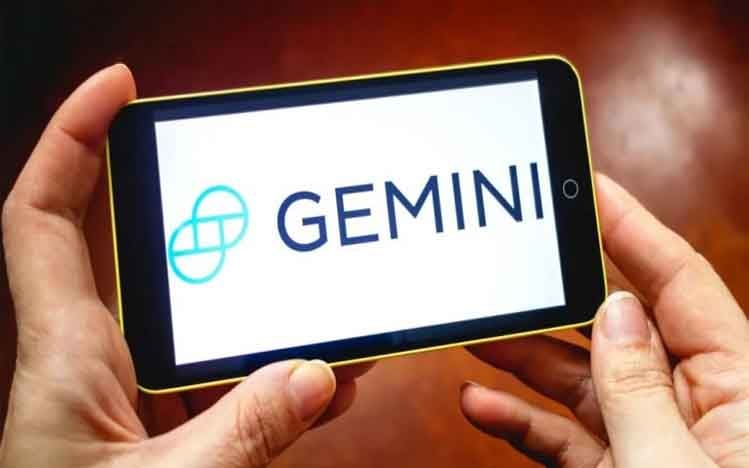 KANALCOIN NEWS – Good news for cryptocurrency enthusiasts, especially those who use Gemini. Gemini users can now use Apple Pay and Google Pay to make cryptocurrency transactions.
Gemini has integrated two new deposit methods, namely via Apple Pay and Google Pay to simplify crypto transactions within their app.
Announced on Thursday (4/22/2021) local time, Gemini users are now officially able to connect their debit card with Apple Pay or Google Pay payment methods to buy cryptocurrencies on the Gemini platform.
Gemini emphasizes that the user's funds will be able to be withdrawn one hour after the purchase transaction is made. This new policy applies to more than 30 cryptocurrencies available on the Gemini platform, including high-profile cryptocurrencies, such as Bitcoin (BTC), Ether (ETH), Litecoin (LTC), and Bitcoin Cash (BCH).
Ethereum-based tokens such as Maker's AAVE and MKR can now also be purchased using this method. However, specifically for DAI tokens, Gemini does not provide purchases via Apple Pay and Google Pay payment methods.
"All tokens, except DAI are available for purchase with Apple Pay and Google Pay," said a Gemini spokesperson as reported by Cointelegraph's Kanalcoin.com..
Gemini emphasizes that users don't have to worry about the fees they pay when using Apple Pay and Google Pay. The reason is, the costs incurred when buying crypto currency using both payment methods are the same as when using a debit card.
Gemini still uses a fee of 3.49% of the total transactions issued via credit cards for service payments. This percentage is also applied to Apple Pay and Google Pay. Meanwhile, transfer activities from one crypto to another will not incur any fees.
As is well known, recently the cryptocurrency industry has grown so rapidly. This is of course accompanied by new innovations that make it easier for users. One way is to combine crypto transactions with traditional financial services such as Apple Pay.
Even in February, BitPay, one of the largest crypto transaction services in the world, announced its collaboration with Apple Pay.
This allows BitPay users to connect with Apple Wallet. Not only that, payment transactions for goods and services using digital coins such as BTC, ETH, and LTC, can also be done through Apple Wallet.
Simplex, a crypto transaction company, also doesn't want to be left behind. Simplex has announced its integration with Apple Pay on its platform to make purchases of the COTI cryptocurrency since last March.
(*)