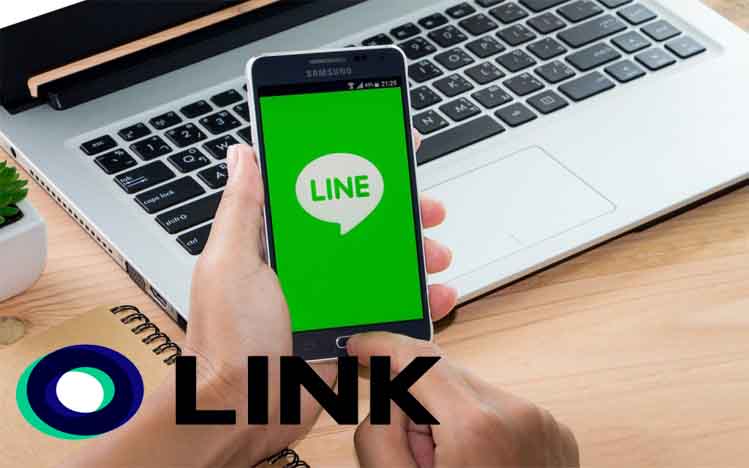 KANALCOIN NEWS –  LINE, a free instant messaging app created by a Japan-based company has publicly announced that it has launched a mainnet blockchain network with its own cryptocurrency. Both were built independently by the Company, under the name LINK which runs on the LINK Chain network.
In the press release published on August 31, 2018, they said that the LINK Chain generation block was produced on August 23, 2018. Now they are releasing their own crypto gradually. The total tokens that will be issued are 1 billion of the LINK network tokens. In addition, 800 million will be distributed to public users and the rest will be kept in company reserves.
Instead of having to adopt an initial coin offering model, LINE will issue its tokens as an incentive step for users who have participated in the decentralized applications that have been built using the LINK Chain network.
According to LINE's white paper, LINE is now planning to launch its first two dApps early in September. With more than 10 to be released in the first quarter of 2019. Meanwhile a spokesperson from the company that has created LINE, they also said some of the technical aspects of the blockchain protocol.
"We needed fast confirmation times for a service-oriented blockchain platform. Thus the LINK Chain consensus algorithm will be delegated as proof of consensus and practical byzantine fault tolerance"
The LINK token itself will later be added to the BITBOX cryptocurrency exchange, which just launched for trading this September. Where users can obtain and trade LINK on the exchange. This is an alternative step for users to get crypto token assets which can also be used further as a means of payment in the LINE ecosystem.
BITBOX itself, which is one of the companies announced to be integrated with the LINE token, is not an exchange platform licensed in Japan by the local Financial Services Agency. So that residents who come from Japan can only receive something called LINK Points, for now. Later LINK Points can be exchanged for full crypto assets if BITBOX already has a license in Japan.
Interestingly, the LINE messaging application launched by a Japanese company has launched a blockchain and exchange platform through its subsidiary. Recently established since last April in Singapore, it is called LINE Tech Plus PTE. The launch also marks the latest step by companies to work towards integrating blockchain into their existing business ecosystem.
In early August, LINE announced its initiative to launch a token fund of $10 million in tokens to promote the development of the blockchain and cryptocurrency ecosystem.
(*)