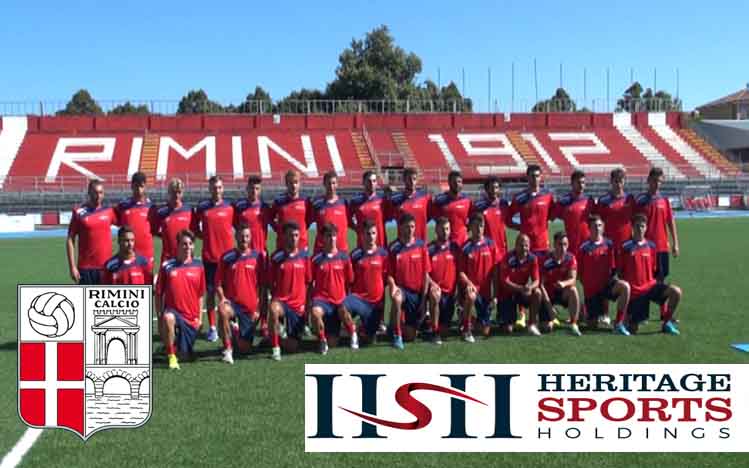 KANALCOIN NEWS –  Heritage Sports Holdings (HSH), which is a sports investment company from the United Arab Emirates, has just acquired shares of the Italian football club Rimini, which plays in the Italian Serie C division. Club shares are not purchased using Bitcoin, but using Quantocoin (QTC), a cryptocurrency based in Gibraltar. The crypto was used to buy 25% of the football club's shares.
The announcement was also made directly by the President of Rimini Giorgio Grassi through a press release. He said "The negotiation process that has been carried out with this club has been going on for several months. Heritage Sports Holdings together with its partner Quantocoin, will strive to bring new teams, ideas and synergies from a sports image, brand and also a technological point of view. The participation by Heritage Sports Holdings is an innovative step, considering the crypto payment system as well as the current use of blockchain technology."
Meanwhile, HSH itself has been established since 2013. The company operates as a football club acquisition facilitator and direct investor in football-related businesses in several Asian and European countries. Other clubs also owned by HSH are Union Deportiva Los Barrios, a Spanish sixth division football team, and Mantova in Italy. HSH also owns Gibraltar United, one of the first football clubs to pay its players in digital currency.
Rimini is the oldest club that has quite a troubled history. The organization had filed for bankruptcy back in 2006, after playing Juventus at the Stadio Romeo Neri, a highly anticipated match which ended in a 1-1 tie. After that, the club faced several problems, including the departure of several members of the board which resulted in Rimini disappearing from the field and being re-founded 3 times.
With the team now back in the league, the cryptocurrency acquisition is finally under way. It is also the first of its kind, for any professional sports club.
"This acquisition of the club's shares will go down in football history and will have a very, very important resonance for Rimini. In recent weeks, Holding Sports Heritage has also shown considerable interest in several Rimini brands as well as in our innovative approach to football. The new members also greatly appreciate Rimini FC's transparency, economic sustainability, territoriality and commitment to a world of solidarity and critical mass which has been expressed by all its affiliated companies."
The presence and development of the cryptocurrency industry has influenced the international football scene. In addition to Gilbraltar's crypto salary options for its club, eToro has also recently entered into a partnership with the English Premier League in its efforts to bring crypto into the league's payout structure.
(*)