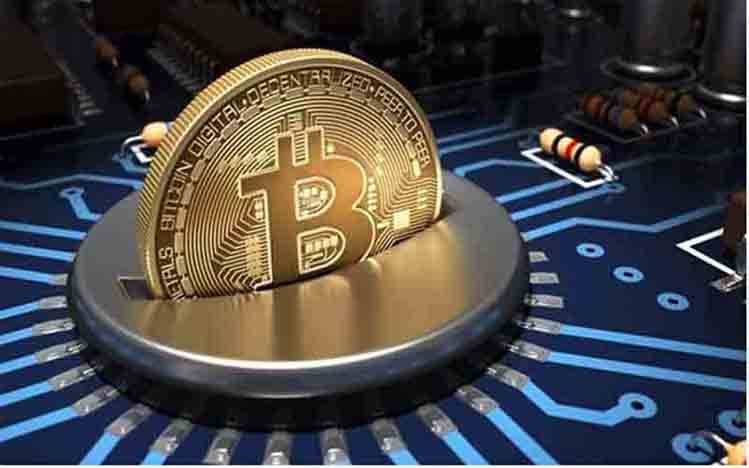 KANALCOIN NEWS –  John Rainey who is the CFO of PayPal, one of the largest companies in the financial market, recently gave his response to the future development of Bitcoin through an interview held with the World Street Journal.
Rainey said that the Bitcoin phenomenon will not have a bad impact, on the contrary. He sees Bitcoin's success as a means of everyday payment.
The Bitcoin phenomenon makes several countries quite uneasy. The reason is that the entry of Bitcoin can threaten fiat currency that is regulated by regulations. Even if the spread is getting higher, a country's economy could be threatened. But Rainey did not agree with the statement.
According to Rainey, he does not rule out the possibility that if the increase is stable, several countries will open up space to allow people to transact Bitcoin without having to do it secretly.
"Bitcoin and other digital currencies can and will soon become very popular means of payment." Rainey said in his interview session.
However, Rainey is still a little worried about Bitcoin's volatile volatility. This means that the value of Bitcoin is very volatile and affected. For example, you are a trader and then make transactions using Bitcoin when the value is high. But a few moments later the value of Bitcoin drops, and you will get a loss.
Despite the highly volatile nature of Bitcoin, Raney still strongly recognizes Bitcoin as a legitimate currency.
"At this time there is a high probability. The technology on which Bitcoin was born is very real, but it will be several years before we see full acceptance of Bitcoin as an everyday currency."
PayPal's CFO support of Bitcoin and other currencies is not just this time. Even when it appeared, Paypal already supported it indirectly.
PayPal was the first company to accept cryptocurrency on its platform, making it very possible for users to pay using PayPal.
In early 2018, PayPay's CFO stated that Bitcoin is a very interesting currency and has the possibility to change the means of world transactions. More than that, Wences Casares as well as the CEO of Xapo also sees that it is very likely that in the future, the value of Bitcoin can be up to $ 1 million. Very high isn't it?
However, not a few people also disagree with Wence and Rainey's statement regarding the valuation of Bitcoin in the future as a means of payment. Governor of the Bank of England, Mark Carney is a person who disagrees. He said that Bitcoin has failed at all financial stages.
"Bitcoin has nearly failed so far when it comes to the valuation of money. So far Bitcoin is not a store of value, because it's all on the map. More than that no one will use it as a medium of exchange. "
On the other hand, Tezon investor Tim Drapper even claims that Bitcoin will exist more in the future and allow world currencies to turn into digital currency.
(*)